Professional Solutions For Whatever Pests Are Bugging You In Atchison, KS
Atchison, a historic city located in Atchison County, Kansas, offers a beautiful riverside, lovely homes, local shopping and dining options, and tree-lined brick streets. This quaint city is the perfect place to live, work, and raise a family. To protect your Midwest property from the pests that also live throughout Kansas, turn to Schendel Pest Services. We offer complete pest protection for both homes and businesses. Our professionals are proud to provide pest solutions designed to fit any home or business owner's unique pest control needs and budget. To learn more about our commercial and residential pest control solutions, reach out to the professionals at Schendel Pest Services.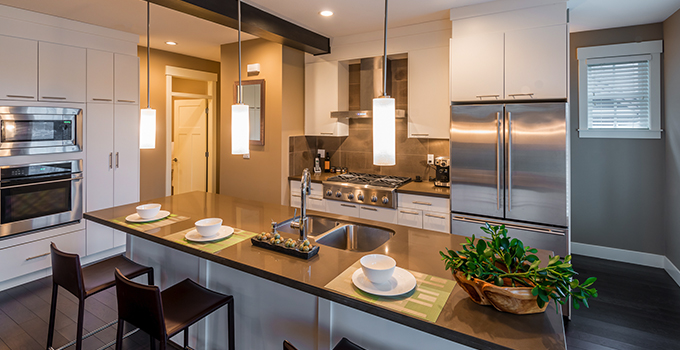 Residential Pest Control In Atchison, KS
Don't allow common household-invading pests to wreak havoc in your household for one more day. Eliminate pests from your home over the next 365 days.
Implement one of our comprehensive Premium Care programs:
Our Premium Care program provides you with an in-depth interior and exterior service. The initial service is followed up by quarterly pest control visits, offering continuous protection against insects, spiders, rodents, and more. By implementing the Premium Care program you are guaranteed that your home will be a pest-free zone for the next year.
The Premium Care + Plus program provides all the benefits of our Premium Care program PLUS the added benefit of termite monitoring. This plan also includes an annual termite inspection.
In addition to our Premium Care programs, we offer our Home Seal and Scorpion Guard services. This service works to block pests access, as our professionals seal up cracks and crevices found in the exterior of your home. As a result, pests are prevented from gaining access to your home in the first place.
Give us a call to learn more about all of our residential pest control solutions, or to request a free inspection!
Problems Mosquitoes Cause In Atchison, KS
Mosquitoes are tiny insects that cause big problems for homeowners. They swarm, bite, and make spending time outside seemingly impossible. In addition to being annoying, mosquitoes are dangerous due to the many diseases and parasites they have the potential to spread to people and pets.
To reduce the number of breeding and feeding mosquitoes living on your Atchison property, Schendel Pest Services has developed a revolutionary mosquito control system. This mosquito control system attracts and then eliminates mosquitoes, significantly reducing their numbers. Each treatment begins with a complete inspection, and ends with a written report to help ensure that mosquito populations on your property are being properly managed. To enjoy your yard without needing to dodge swarms of biting mosquitoes, call Schendel Pest Services to get started.
Commercial Pest Control In Atchison, KS
Schendel Pest Services is a leader in providing our commercial customers with pest control services required to protect their facility, products, employees, customers, and reputation from pests.
All of our commercial pest control programs:
Have been developed with modern technology.
Are overseen by our staff entomologists.
Tailored specifically to your business's industry.
Our Total Quality Assured program provides customized pest control treatments that meet all regulatory requirements and exceed expectations. To learn more about protecting your Atchison commercial property from pests through our Total Quality Assured program, or for information about any of our other commercial pest control solutions, contact us.
Guide To Bed Bug Control In Atchison, KS
Schendel Pest Services specializes in the detection and extermination of bed bugs. We follow the National Pest Management Association's Best Management Practices for Bed Bugs (BMPs) to ensure we are always up-to-date on the latest technology and education needed to successfully eliminate bed bugs.
If you ever find yourself with a bed bug infestation, understand that our professionals and modern services can quickly eliminate the infestation. To identify an infestation we rely on our highly-trained canine bed bug inspection teams. Our canines are trained to become alert to the presence of bed bug adults, nymphs, or eggs. This method is accurate and fast, providing an instant answer to whether or not bed bugs are present. To eliminate bed bugs we utilize heat treatments. Heat treatments are eco-friendly, non-invasive, effective, and typically allow for re-entry the same day. To learn more about bed bugs and how our innovative heat treatment option is the perfect solution, contact Schendel Pest Services today!