Professional Solutions For Whatever Pests Are Bugging You In Augusta, KS
Tradition, pride, and progress are some things that describe the city of Augusta, Kansas. Augusta provides residents a family-friendly atmosphere and ample opportunities to grow and thrive. Living in Augusta also means that you are able to protect your home or business from area pests with the help of the local pest experts found at Schendel Pest Services. Schendel offers a variety of pest control services to stop pests from finding their way inside Kansas properties to live, feed, and breed. To learn more about protecting your residential or commercial property from pests, get in touch with Schendel Pest Services today!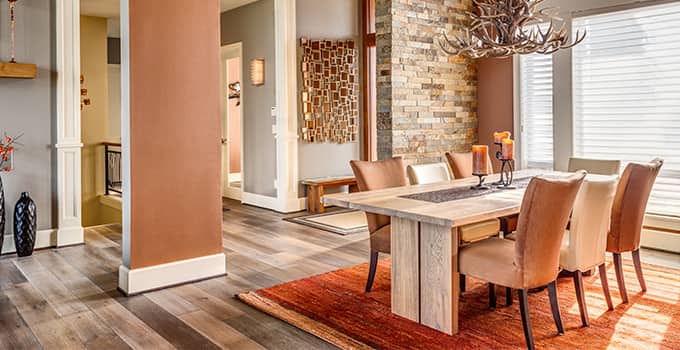 Residential Pest Control In Augusta, KS
There are several very good reasons why you needed to keep insects, rodents, and other pests out of your Augusta home.
Insects and rodents spread disease and bacteria.
Insects and rodents can damage the structure of your home.
Pest damage can lead to fires and moisture problems.
Insects and rodents contaminate food.
Insects and rodents can destroy personal property such as clothing, books, and furniture.
To keep your home a place where pests cannot thrive, partner with Schendel Pest Services and put into place an effective home pest control program. Our Premium Care programs are guaranteed to keep your home pest-free for one year, providing the services needed to eliminate current unwanted pests and prevent re-infestation. We also offer our Home Sealing & Scorpion Guard service to help homeowners seal cracks and crevices around their home to keep pests out. To learn more about our solutions to residential pest problems, reach out and contact Schendel Pest Services today.
Tips To Avoid Bed Bugs In Augusta, KS
Bed bugs are difficult pests to deal with. They enter our homes uninvited, they feed on our blood as we sleep, and they won't leave on their own accord. At Schendel Pest Services, we understand how frustrating and stressful a bed bug infestation can be which is why we want to offer some helpful tips to help you avoid contact with bed bugs.
Always keep personal belongings up off the floor of public places.
Do your best to keep children from sitting or rolling around on public floors.
After purchasing new clothing, immediately bring it home and wash and dry the items on a high-heat cycle.
Never purchase used furniture, mattresses, or box springs for your home.
When at a laundry mat, remove laundry from the dryer and immediately place it into your laundry bag. Fold the items at home.
Regularly vacuum floors and wash and change your family's bedding.
Regularly wash all outerwear that you and your family wear on a regular basis.
To eliminate bed bugs from homes, Schendel Pest Services follows the National Pest Management Association's Best Management Practices for Bed Bugs (BMPs). Our professionals use modern technology to ensure your property's bed bug infestation is completely eradicated and that a re-infestation won't occur. To learn more about our industry-leading bed bug solutions, including our heat treatments, get in touch with us today.
Commercial Pest Control In Augusta, KS
Simply put, Schendel Pest Services protects businesses and their reputations from pests. Our Total Quality Assured program provides Augusta businesses customized pest control treatments that meet all regulatory requirements and eliminates pest problems. In addition to our Total Quality Assured program, we also protect commercial facilities from pests through our comprehensive organic pest control program. This program uses chemicals on an as-needed basis, relying heavily on inspection, sanitation, and structural maintenance to minimize pest issues. To learn more about implementing any of our commercial pest control options into your Augusta business, give us a call today at Schendel Pest Services.
Protect Your Augusta, KS Property From Termites
Termites, "silent destroyers," invade properties unseen, continuously feed on structural wood, and usually aren't discovered until their damage is discovered. Don't let your home become victim to a termite infestation. Protect it from wood-eating termites with the help of the professionals at Schendel Pest Services. To provide maximum protection against termites, we have developed a highly effective termite control program that includes advanced treatment combined with targeted applications. We provide the termite elimination and protection your property needs through our S.T.E.P. program (Schendel Termite Elimination & Protection). The S.T.E.P. program includes a thorough inspection, effective termite treatment, installation of the Trelona® Advanced Termite Baiting System to eliminate termite colonies, and the annual monitoring of the Trelona® bait stations. To schedule a termite inspection for your Augusta home, give Schendel a call today!