Professional Pest Control For Avondale Homes & Businesses
Family-oriented neighborhoods, a vibrant community, and plentiful open spaces are what make Avondale, Arizona such a desirable place to live. To help maintain the positive atmosphere in Avondale, the professionals at Schendel offer pest control services to keep pests out of homes and businesses and away from people. Since 1947, we have been dedicated to providing affordable, modern, and effective pest control services which area residents can trust to keep their properties free of nuisance and potentially dangerous and damaging pests. Learn today why so many of your Avondale neighbors have decided to turn to Schendel Pest Services to get rid of their pest problems and keep them from returning.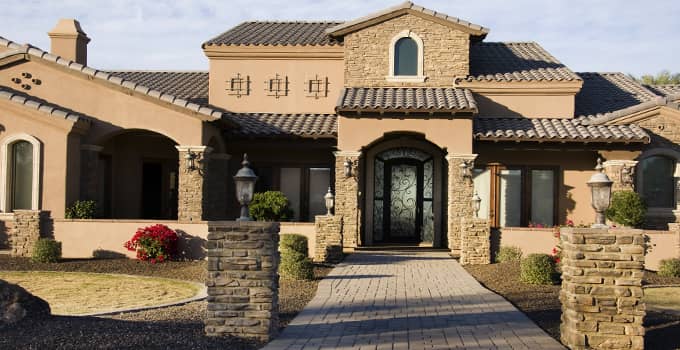 Residential Pest Control In Avondale, AZ
At Schendel Pest Services, we understand that each of our homeowners has different needs, which is why we offer a variety of residential pest control programs for homeowners to choose from. Our residential pest control options have all been designed to meet the unique needs of each of our Avondale customers. Our program options include:
The Premium Care program– This program provides an in-depth initial interior and exterior service performed by our trained professionals. This initial service is followed up by quarterly pest control visits offering continuous protection for your home against insects, rodents, and more. It also includes our PestZero Guarantee. For the next 365 days, your home will be a pest-free zone!
Premium Care Plus program– This service provides all the benefits of our Premium Care program PLUS the added benefit of termite protection.
Home Seal and Scorpion Guard– With this service, our professionals seal up all the cracks and crevices found in the exterior of your home to help stop pests from gaining access into your home. This service helps keep pests outside and away from your belongings and family.
To learn more about our exceptional residential pest control services, get in touch with us today!
What Can I Do About Moles On My Avondale, AZ Property?
The answer to the question: "What can I do about moles living on my Avondale property?" is: contact the professionals at Schendel Pest Services! Moles, a type of insectivore, live their entire lives underground, damaging trees, landscaping, and grasses. To control moles on your Avondale property, our mole control program includes:
A thorough inspection and evaluation of your property.
A customized plan created to eliminate your property's existing infestation.
Services that are guaranteed for 365 days from the date of the first service.
Our PestZero Guarantee. If there is any activity during the next 365 days on your protected property, we return promptly to eliminate the problem at no additional charge to you.
Don't share your lawn with moles for another day, call Schendel Pest Services and take back your lawn from these insect-loving, lawn-destroying creatures.
Commercial Pest Control In Avondale, AZ
At Schendel, we work closely with a wide variety of businesses and industries to keep Avondale businesses free of tough pests such as bed bugs, termites, ants, spiders, rodents, birds, and moles through our commercial pest control services. Businesses we serve include:
Restaurants
Multi-Unit Housing
Hospitals
Retail Stores
Warehouses
Hotels
Schendel provides commercial pest control services that are specific to businesses and their specific industries through our Total Quality Assured program. The Total Quality Assured program provides our commercial customers with a pest free environment and not only meets expectations but exceeds them. We offer completely customizable pest control services, and all of our professionals are up to date with the latest products and techniques to eliminate current pest infestations and to help prevent future infestations from damaging your business. Contact us today to learn more.
Learn How To Avoid Bed Bugs In Avondale, AZ
There are many ways that you can avoid bed bugs from taking over your Avondale home. Some of the best tips to control bed bugs include:
Place bed bug proof covers on all mattresses and box springs to give bed bugs fewer places to hide.
Vacuum all carpets and rugs regularly.
Never purchase used furniture, mattresses, or box springs for your home.
Clear out clutter, bed bugs love to hide in clutter; this includes piles of dirty clothing.
Regularly wash and dry outerwear and bedding using high-heat settings.
When washing laundry at a laundromat, be vigilant against bed bugs. Remove laundry from the dryer and immediately place it into your laundry bag, folding the items at home.
Partner with a professional pest control company at the first signs of these parasitic pests living in your home.
To eliminate bed bugs in any Avondale property, Schendel uses a highly effective combination of heat and targeted insecticide application. Our bed bug control solution works to kill all bed bug adults, nymphs, and eggs residing in your home. To schedule a bed bug inspection for your Avondale home, get in touch with us today!