Getting Rid Of Bugs & Rodents In Kansas For 70+ Years
Part of  Monmouth Township, Berryton, Kansas is known for being a well loved and respected part of the Topeka metropolitan area. Protect your Berryton property from Kansas pests with the help of the pest professionals here at Schendel Pest Services. More than 12,000 families  trust the pest control experts at Schendel to protect their homes from insects and rodents that invade, cause damage, annoy, and spread disease.  Established in 1947, Schendel's commitment has been to provide quality pest control services and excellent customer care. Contact us today to learn more about our industry leading and affordable pest control solutions for your Berryton home or business.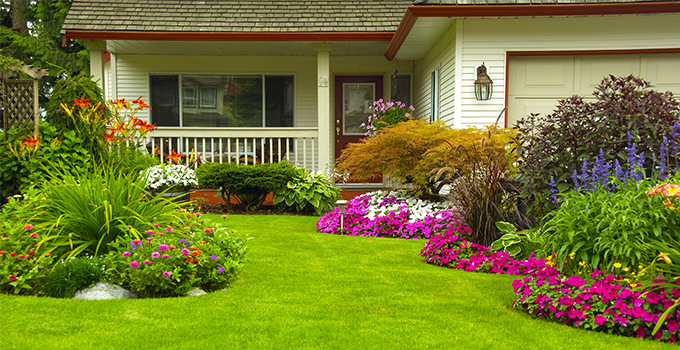 Home Pest Control In Berryton, KS
The experts at Schendel Pest Services understand how important it is to you that your home is always free of pests. Because of this, we offer a wide variety of pest control services that allow our customers to easily maintain a pest-free household. Our home pest control services include:
Premium Care Program – This year-round program provides homeowners with an in-depth initial interior and exterior service that is followed-up by quarterly pest control visits to offer continuous protection for your home. Our PestZero Guarantee states that if treatment is needed between regularly scheduled service visits, we will come back and do so at no additional charge to you!
Premium Care Plus Program – This year-round program provides all the benefits of our Premium Care program PLUS the added benefit of termite protection.
Pest Control Insulation – Pest control insulation contains borate which is deadly to many household insects. Pest control insulation also has fire-resistant characteristics, is made from 87% recycled materials, and helps you to save money by properly insulating your home while helping to protect it against pestdamages.
In addition to the above services, we provide the following home pest control solutions that target specific pest issues: termite control services, bed bug services, mosquito services, wildlife removal, and mole solutions. Contact us today to eliminate and control pests living in and around your Berryton home.
Mosquito Treatments In Berryton, KS
Completely avoiding coming into contact with mosquitoes is an impossible task, but by making some easy changes around your property you certainly can reduce their numbers. Steps that you can take around your property to help make it less attractive to mosquitoes include:
Removing areas of standing water on your property- store things like wheelbarrows and buckets that can collect water upside down when not in use, fill in low-lying areas on your property, make sure that gutters are not clogged, and fix leaky outdoor faucets, fixtures, and hoses.
Limit the amount of flowering plants and trees located on your property, mosquitoes feed on their nectar.
Routinely mow your yard's grass to keep it short- mosquitoes love to hide in tall grasses during the day.
For added relief from mosquitoes before a big event Schendel can help! Our revolutionary system eliminates entire mosquito colonies from Kansas properties. Each mosquito treatment performed includes a complete inspection of your property, treatment that is performed by a trained and certified Schendel team member, and a written report of our findings. Don't let your next big event or party be ruined by mosquitoes, contact Schendel Pest Services, today!
Commercial Pest Control In Berryton, KS
At Schendel we understand how important quality pest control services that you can count on are to the overall success of your business. We offer industry leading services that are provided by our trained technicians who use only the latest products and most advanced techniques; all of our industry specific commercial pest control programs have been developed and are overseen by our staff entomologists! Our Total Quality Assured program helps us provide customized commercial pest control treatments that meet all regulatory requirements and are effective against any pest. Contact us today to learn about our general commercial pest control services, or our other quality services that work to protect your Berryton business against common pests:
Berryton, Kansas Termite Control Experts
There is a staggering number of homes in the United States each year that are infected with termites. Don't become a victim, protect your home, investment, and sanity from these highly destructive pests, partner with the termite control experts here at Schendel. With our help, you can turn the tables on termites before they have a chance to damage the structure of your Berryton home. To combat wood eating termites and provide the protection your home needs against termites, we combine targeted application and an exclusive damage warranty to protect both your home and wallet from termite damages.
Our highly effective (S.T.E.P.) Schendel Termite Elimination And Protection Service includes a termite inspection, effective termite treatments, the installation of the Sentricon® System with Always Active™, the annual monitoring of all Sentricon® with Always Active™ bait stations located on your property, and our guarantee which covers the repair costs of any new termite damage that occurs 90 days or more after the initial treatment. Get ahead of these destructive pests by contacting Schendel today to schedule a termite inspection for your Berryton, KS property!