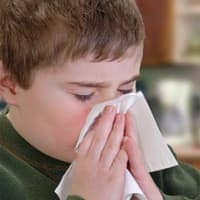 Cockroaches: The Silent Threat
12/30/2014
If you were traveling across the border to a wonderful resort location on the coast of Mexico, would you want to know if threats of kidnapping had been reported on the highway you intended to use? Would you want to know if the resort has had recent visits from a anti-government militia camping in the hills nearby? Though it is less stressful to be oblivious to the dangers around us, we would all want to know. Wouldn't we? Having that information, though stressful, would allow us to decide if the trip was worth the danger.
I don't want to stress you out, but there may be a threat inside your home. If anyone in your family has had diarrhea, headaches, fever, attacks of vomiting, asthmatic episodes, or other unexplainable health issues, you may be dealing with cockroach related illness. Don't take my word for it, visit the The Centers for Disease Control and Prevention here, and learn about the many diseases linked to cockroach infestation.
Even if the roaches in your home don't have any of these diseases, they are still filthy insects that are drawn to nasty, decaying, and septic areas. Would you eat off a spoon that had been laying on the bottom of a dumpster? Imagine a swarm of roaches foraging in that dumpster. Then, imagine them crawling through your cabinets and drawers. Cockroaches don't just look disgusting. They ARE disgusting. And, they are more than happy to bring rot and bacteria into your cabinets, and into your food packaging. If you don't recognize the signs of roach infestation, your family could be dealing with anything from stomach cramps, to life threatening flu like symptoms. And, this is where the true problem lies. Many families think they're fighting the flu. They don't even realize that the sickness is coming from roaches. They might see one or two roaches in any given week, and think that there are only a few roaches in their home. But I'm here to tell you, if you've seen two roaches this w eek, you could have hundreds living in your walls.
Roaches don't just slide over your silverware and plates, they also get into ventilation ducts, where their fecal deposits can be turned into an airborne pathogen. Their shed shells, saliva, body parts, and droppings can also trigger asthmatic attacks in people who are sensitized to cockroach antigen. This can present a severe problem in homes that have other allergens present, like dust mites, mold, furry pets, tobacco smoke, and some chemicals.
If you have roaches, please, don't live with them. There are enough ways for your family to get sick. You don't need to add roaches to the mix. Contact a professional pest controller, and get your home sealed today.