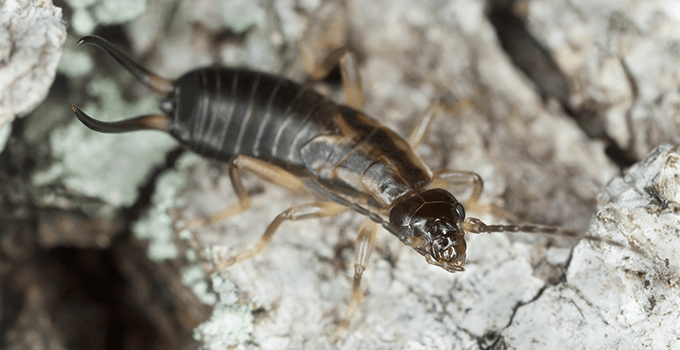 Common Reasons You Have Earwigs In Your Home
2/20/2018
Earwigs are nocturnal, usually hiding all day inside of small cracks or dark places, and are very dependent on moisture. At night they will feed on other insects, mold, and plants. They are highly attracted to light and can be found around outdoor lighting, hiding nearby when morning breaks. Earwigs get inside homes through tiny cracks and crevices to look for food, protection, shelter, and moisture.
The only tips that can be effective in preventing earwigs from entering your home are to seal off all entry points in the foundation and exterior walls of your home and to reduce excessive moisture in and around your home. Don't forget to check utility wire, cable, and plumbing entry areas, and to inspect for leaks and condensation buildup. Stay away from over-the-counter and DIY products, as they can be messy, hard to manage, and potentially dangerous. The best way to address a serious earwig intrusion, and to prevent them from returning, is by contacting an experienced pest control company.
Schendel Pest Services in Kansas knows how important it is for homeowners to maintain a home that is free of pests. We are committed to helping these homeowners with effective solutions to their pest problems, and can usually assist you the same or next day you call. Not only that, we keep the safety of your family and pets in mind with our treatment methods. We are EPA registered and follow strict guidelines. We want to provide our customers with open and honest communication about their pest control needs and will keep you updated at all times on pest activities regarding your property. Your home will remain pest free for the entire year with our PestZero Guarantee. It starts with our initial interior and exterior services and then quarterly visits after that. For any reason, if you need our assistance with covered pests between visits, we will come back at no extra fee to you. Call us today to learn more about our residential pest control options.