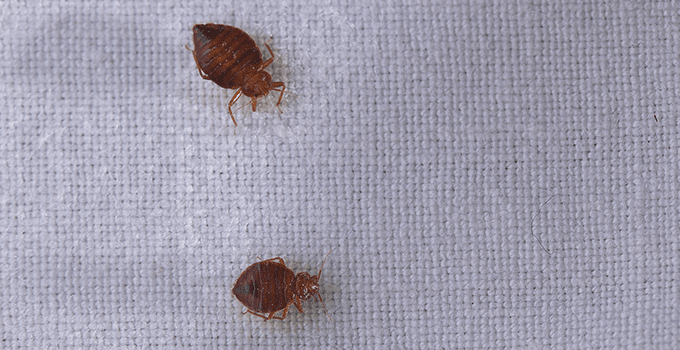 Do Bed Bugs Pose A Danger To My Family?
3/9/2018
Bed bugs aren't particularly dangerous…they aren't known to carry or spread diseases or bacteria that affect humans. They can cause itchy red welts on the skin of some people, however, not everyone gets them. Usually, the welts are in lines or clusters and can become infected if they are scratched open. Despite the fact that your family's health is in no real danger, these pests are extremely hard to get rid of. It's not uncommon for homeowners to become so fed up with a bed bug infestation that they attempt to eliminate them on their own, not knowing that do-it-yourself options are highly unlikely to work. DIY treatments can be cheaper, but more often than not they don't have the ability to completely eradicate bed bugs. In the long run, homeowners will have wasted a lot of money and the results are rarely worth the effort. The most common DIY treatments are bug bombs, traps (for example sticky tape), and poisons. Bug bombs won't reach tiny cracks and crevices; traps don't promise to capture bed bugs in all stages of life, and poisons won't affect bed bugs that don't come into direct contact with it. All of these have the potential to actually be more dangerous for family members and pets in the household than the bugs themselves. At Schendel Pest Services, we promise to use safe, effective, and non-invasive methods to eliminate bed bugs in all stages of life.
If you have a bed bug problem and you are a homeowner in our vast service area, Schendel Pest Service would be more than happy to help. Since we've been protecting homes since 1947, we've had time over the years to perfect our bed bug detection and extermination techniques. We prefer to use the method of heat to destroy these pests. Heat treatments are becoming the most effective and eco-friendly ways to quickly and efficiently eliminate bed bugs—in all stages of life. Bed bugs cannot survive at such high temperatures and the best part is that the heat reaches everywhere within a home. After the heat treatment, we will send in our K-9 bed bug inspectors to make sure that the infestation is completely removed. Why take chances with DIY treatments when your bed bug problem could be solved in just one day with one treatment and have one outcome…the elimination of all bed bugs in your home! Most importantly, heat treatment is safe for your entire family, including pets. If you want to learn more about our residential services, feel free to contact Schendel Pest Services today!