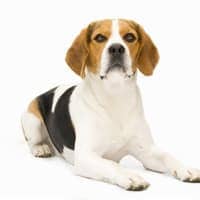 Heat Or Chemicals? Which Is Better To Kill Bed Bugs?
3/31/2015
Do you have bed bugs? They can be a frustrating and disturbing bug to deal with. But, before you make a quick call and put yourself in the hands of just any pest control company, you should know the difference between a chemical treatment and a heat treatment. When used as a primary treatment for eradicating bed bugs, chemicals can be a problem. Bed bugs are a resilient insect in many ways. When they sense danger they flee deep into wall voids and climb up into attic spaces to avoid even the most aggressive chemical treatments, leaving you to face another infestation down the road. Research has shown that modern bed bugs can survive more than 1,000 times the amount of pesticide that was considered lethal to them only 10 years ago. Chemical treatments alone do not effectively arrest a bed bug infestation. Companies that focus on heat treatments as the primary treatment for bed bugs get the job done safer and faster. It usually only takes one heat treatment to rid a property of bed bugs, while a chemical treatment may need to be done three or more times. This can be a serious problem when more than 90% of sprayed pesticides can make their way into air, soil or water. If chemicals are used, it should always be sparingly and in focused locations. The problem for many pest control companies is knowing where to apply pesticides. The bed bug control specialists at Schendel Pest Services rely on heat to destroy bed bugs. Heat is non-toxic and highly effective at killing bed bugs in all stages of development. It leaves no residue or pollution behind. And, it relies on hot water, not chemicals. They also use K9 Bed Bug Inspectors to sniff out infested areas so that heat and limited chemicals can quickly and thoroughly eliminate all stages of bed bugs on the property, even in hard-to-get-at nooks and crannies. Bed bug sniffing dogs are able to sniff out all living bed bugs in a home, even while they are still in their egg sacks. They are a powerful and essential tool in the fight against bed bugs.

If you have these bugs and are in Schendel's large service area, give us a shout for safe and effectively bed bug removal. This can be a frustrating ordeal. Isn't it better to only have to go through it once?