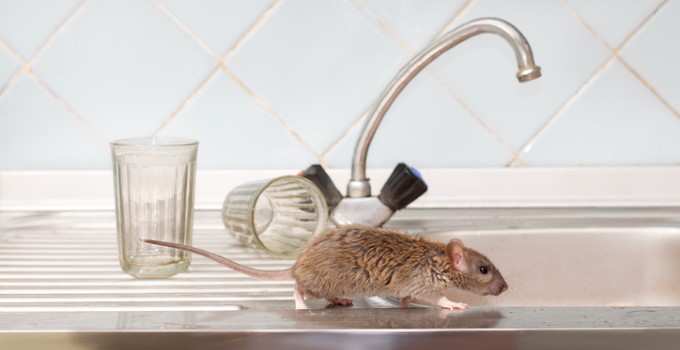 Protecting your home against pests is a year-round job, and Schendel Pest Services has a proven system for getting rid of household pests. Our services come with a 100% guarantee, and we can tackle infestations of all sizes. Preventative treatments are also part of what we do best. By taking steps to prevent pests, infestations can be avoided.
Most residents in Kansas City have had to deal with bed bugs, termites, mosquitos, stinging insects, rodents, or other pests at some point. The best way to avoid these unfortunate encounters is to know your options and be proactive against pest invasions.
Why are there bugs in my house?
Pest identification is the first step to determining what pest control treatments are right for your home. Visit our comprehensive pest library to help figure out what pest you are dealing with. We always encourage homeowners to take advantage of our free professional inspections. Schendel's trained and certified pest management professionals are experts in the pest management field. Based on our extensive training programs and professional licensing, we know exactly where to look and what to look out for to identify the infestation and create a solution that is right for you.
How does Schendel get rid of pests at my home?
Schendel Pest Services have kept Kansas City homes pest-free since our beginning in 1947 servicing thousands of homes! Our proven and trusted methods are your best defense against crickets, ants, silverfish, spiders, fleas, mice, roaches, rodents, and more. Our preventative pest control programs are designed to keep pests out of your home all year long, and our service entails multiple visits and inspections to ensure the best possible coverage for your property.
If you own a home, pest control should be a priority. By protecting your most significant investment, you're also providing your family and pets with a safe and healthy place to live. The success of pest control programs isn't always one-shot solution, as stubborn pest problems may continue to persist. That's why our comprehensive plans include several treatments throughout the year, catering to seasonal pests as the climate changes. With our total home solutions, Schendel's Premium Care Programs offer even more coverage should a pest problem arise between scheduled services. Our professionals tackle pest problems so you don't have to.
Premium Care Programs
Premium Care Programs are Schendel's response to the needs of homeowners. Living in the Kansas City area, you know pests are there and are frequently trying to invade your home. Infestations can be unpredictable and troublesome when they happen. The Premium Care Programs provide total home coverage and routine maintenance to ensure you don't have to worry about infestations year-round. Our Premium Care Programs offer two options:
The Premium Care Program includes year-round pest protection with services for both the interior and exterior of your home. Our highly trained technicians will visit your residence quarterly to perform an inspection and provide any necessary treatments and remove cobwebs or stinging insects found within accessible areas.
Our Premium Care + Plus Program provides all of the coverage under the Premium Care Program, but also includes advanced termite monitoring and a thorough termite inspection each year. When you upgrade your service to Premium Care + Plus, our technicians will install the newest proven termite monitoring stations. Then, we will inspect your stations annually during your premium care visit. If termites have been a problem for you in the past, monitoring this type of pest can help keep your home and family safe in the future. Termite monitoring is also available for clients that are not enrolled in the Premium Care + Program. Click here to learn more about Schendel's termite control options.
Home Sealing
If you are suffering from recurring rodent infestations, Schendel's Home Sealing Service is the best option for you. Rodents can enter your home through small gaps and cracks that you might not even think about. It's not uncommon for residents in Kansas City, KS to have rodent problems that they can't get under control. Our home sealing specialists will ensure that your problem has been solved and continues to protect your home for years to come.
Do I need pest control for my home?
In Kansas City, pest control is necessary to prevent infestations year-round. It's a myth that certain pests die off in the winter and can't re-infest your home the following spring, so you must have an established program to keep these pests from returning. Although tackling an active infestation can be successful, preventing them from happening is always the best plan of action.
Pests such as rodents, termites, and stinging insects can pose severe health and safety risks inside and outside of the home. Mice and rats, in particular, can spread disease and bring with them other pests such as ticks and mites.
What are the most common household pests?
The Kansas City area is home to a variety of pests, including ants that can contaminate your food storage and cause structural damage to your home. Mice and rats can also chew on supporting beams and electrical wiring, which can cause significant structural damage and even fire hazards.
You may also find termites or bed bugs in or around your home. Termites tend to be attracted to areas with accessible decaying wood, but they'll enter your home through any exposed crevice. Bed bugs are often found in bedrooms near mattresses, and this is where they can feed off of human hosts each night. Mosquitoes are another pest that can transmit disease, and their populations respond positively to effective methods of control to lower the spread of the West Nile virus in populated areas.
To keep your home pest-free, call Schendel Pest Services or fill out the contact form on this page to schedule a free inspection at your home!