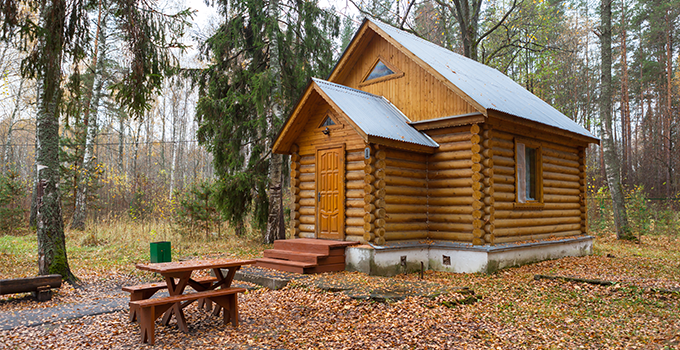 Life Cycle Of A Bed Bug In Arizona
3/30/2018
The story of bed bugs can't be told with one life cycle. If we are to truly understand the threat these blood-eating insects pose, we must follow bed bugs through several life cycles.
Bed bugs spread through passive dispersal. That is to say, they don't crawl through the woods, crawl across our lawns, climb our walls, and exploit entry points we don't know about. They are carried from one area of infestation to the next. For the purposes of our story, we'll begin in a cabin in Maine.
In our bed bug story, a banker from Phoenix is on a hunting trip to tag a Maine moose. During his stay, he is unaware that leaving his clothing lying on a seat near the fireplace lures bed bugs to lay tiny white eggs in one of his shirt pockets. While he enjoys his hunting expeditions, he doesn't realize the bites on his side are bed bug bites. He assumes the black flies are eating him–which is something black flies do a lot.
After his trip, the banker returns to Phoenix, throws his hunting pack in a closet to deal with later, and gets himself ready to return to work. Since bed bug eggs do not need the mother bed bug in order to hatch, soon immature bed bugs emerge in search of a blood meal.
These bed bugs find their way into the bedroom of the man's 8 -year-old son and easily hide in the clutter of his room for several months without being detected.
During this time, the young boy has a friend over. The friend picks a few bed bugs up during his stay and carries them back to his home in his sleeping bag.
In this new home, the bed bugs flourish in the young boy's disorganized room and eventually find their way into a guest room where the young man's grandfather has been staying. A bed bug lays eggs in one of his bags that has been left open on the floor, which he then brings to the senior living center where he lives.
In his room, the elderly man always keeps a book near his bed. After a bed bug has laid its eggs in the binding of a hardback book, the book finds its way back to the local library, and eventually to the bed stand of a young lady who works at a clothing store. The eggs hatch and an infestation takes root in her home.
Before the young lady realizes she has an infestation, she has already carried bed bugs to her workplace and those bugs have laid eggs on merchandise being sent out in the mail.
How Do You Stop Passive Dispersal?
The only way to stop the passive dispersal of bed bugs is to have routine inspections. This is best done by canine bed bug inspectors because dogs can move quickly through a room without disturbing items. If you'd like ongoing routine inspections for your home, reach out to Schendel today. This bed bugs story is not a story any of us should ever have to be a part of.