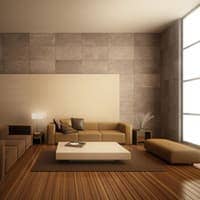 Selling Your Home From The Inside Out
6/26/2015
Have you seen the movie, Leap Year? In it, the leading lady has a unique job most people have never heard of. It is called staging. The job of the stager is to take an empty house or apartment and fill it with furniture, nicknacks, and expensive decor. Why? So that potential buyers are able to see its potential. You see, the stager understands a fact most home sellers don't: A house is filled with walls and floors, but a home is filled with memories. When a home is staged, it is easier to imagine living in it and making some of those memories happen.
In Leap Year, our leading lady goes one step further. She hands a package of cookie dough to the real estate agent and says, "Put these in the oven half an hour before you open and you'll have five offers before noon. No luck needed." Is it that simple in real life? Probably not. But getting your home ready for sale can go a long way toward selling faster and getting a better offer.
So, is it all about smoke and mirrors? Of course not. You don't want to cut corners on important repairs and cover them up with beautiful furnishings. A certified home inspector will see through all that. But, once you've cleaned all the rooms, added some paint to the walls and made sure all the windows work, you're going to want to add that extra touch of style to excite the imagination.
Another way you can get a buyer excited, and set your home apart from all the other houses on the market, is by demonstrating what lengths you were willing to go through to get it ready for the sale. What do I mean? When potential buyers visit your home and see how perfect it looks, there will still be one lingering question: "Is the home sound?" You can talk all day about how great the home is and how you've never had any problems, but building trust can be difficult. That's why it is important to have something official to back up your words. When you produce a record that shows you've had a certified inspector check the wood of your home for termites, carpenter ants, and other wood destroying insects, you tell the buyer that you've checked the house from the inside out and it is ready to buy. If you're looking to leave an impression, this is a good way to do it.
You never get a second chance to make a first impression. Make sure it is the best impression possible.  Contact Schendel Pest Services to schedule your real estate inspection.