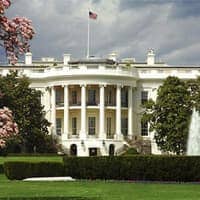 Termites In The West Wing
3/2/2015
When we think of the White House, we think of an impenetrable fortress where matters of national security, global diplomacy, and governmental control happen. We think of men and women in suits and business attire on phones and computers fighting for the causes they believe in. What we don't think of is termites.
Sometime in 1996, under the watchful eye of the secret service, an intruder entered the West Wing. A queen and king found their way into the walls of the White House and began to grow an army. Years later, after silently eating away at the Nation's House, the colony was ready to produce swarmers and send them out to create a new colony. In February of 1998, these swarmers were discovered inside the building, 30 feet from the Oval Office. This was unacceptable.
When burdened with the task of protecting this sacred building, experts chose to seek out Certified Specialists to install the Sentricon® Termite Colony Elimination System. These specialists installed in-ground Sentricon stations strategically around the building perimeter and Recruit AG stations inside the White House where the swarmers were discovered.
Termites eat wood to survive. The job of a worker termite is to consume wood and return to the colony to feed other termites through a process called trophallaxis. After consuming the Sentricon bait, these workers bring the poison back with them, into the heart of the colony, and poison their own queen.
The Sentricon System remains in place today, protecting our Nation's House from new termite invaders. It also protects our Nation's Capitol Building, the Statue of Liberty, Independence Hall, and other national treasures.
Your home may not be a national treasure, but it is a treasure to you. Have a specialist install the Sentricon System to protect your home from wood-eating termites before damage can be done. There is nothing more effective at protecting your home from irreversible termite damage. Make your fortress impenetrable today.
Schendel Pest Services offers effective termite control services in Topeka, Kansas City and throughout our Kansas as well as our large service area.  Contact us today to find out how we can help you eliminate termite activity in or around your property.