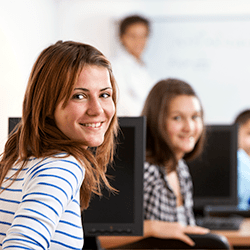 Things You Should Not Bring Home From School
8/16/2017
Here in the Midwest, parents are breathing a sigh of relief as sad and sleepy children climb aboard that big yellow limousine and head back to school. Summer and all that it entails is essentially over as the dusty covers of books begin to crack open and children try to focus on learning while they daydream about the lazy, hazy days gone by.
Somehow, each year, parents forget that there are some negatives to the starting of a new school year – like the things that your children bring home with them. It will all come back to you soon enough, I suspect. After all, it will only take a week or two for you to find the fuzzy blue covered bologna and cheese sandwich that has been causing that unexplained odor in your hallway smashed in the bottom of Johnny's backpack; and by the end of August, you are sure to find the plastic bag with old, sweaty gym clothes in a corner of his room. You know, the one that makes you gag when you open it, requiring a gas mask as you shake the clothes into the washer so you don't have to contaminate your fingers!
Yes, there certainly are things that you wish your children did not bring home from school – like the 6th letter of the alphabet on a test or a note from the teacher explaining the detention policy. But, there is one thing that your child can bring home from school that tops the list. Bed bugs! With the recent resurgence of bed bugs across the country, it is easier than ever for Johnny to unknowingly carry a few of these pests home in his backpack or in the hood of his sweatshirt.
One of the best ways to avoid bed bugs traveling home with your child is to help your children understand what to look for – things such as tiny red blood spots, brown fecal spots, shed casings, and the tiny 1/4 inch bugs themselves! It is important to teach children that bed bugs can be on the bus, in the classroom, in the lunchroom, in the locker room – anywhere that people congregate is at risk. And, as sleepover season is now in full swing, it is important to note that even the most trusted of friends can unknowingly harbor bed bugs in their home for a time because it often takes a few weeks to a few months for a homeowner to realize that bed bugs have moved in.
If your child brings bed bugs home this fall, don't panic and don't be embarrassed. It is NOT an indication of the cleanliness, or lack thereof, of your home! Bed bugs don't care how clean or how dirty a house is; they just want easy access to human blood! Instead, at the first sign of bed bugs, give us a call. Schendel Pest Services has well-trained bed bug experts on staff that can quickly identify bed bugs and the areas they are hiding in, and they have access to industry-leading, environmentally-responsible solutions to quickly and discreetly eliminate all stages of bed bugs from your home.
To learn more about our canine bed bug inspections, our heat treatment services, or any of our other solutions for complete bed bug eradication, simply give us a call today.