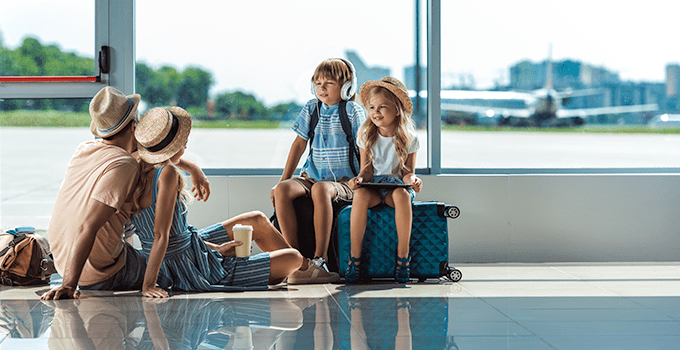 Why Bed Bugs Thrive In Chandler AZ
6/22/2018
Bed bugs are found living across the United States and unfortunately, Chandler, Arizona is no exception; in fact, the very hot summers in Chandler provide bed bugs with the perfect environment to thrive in. While bed bugs are active year-round, there is a time of year that is considered bed bug season; bed bug season usually runs from April through November, when the weather is warm and people and families are active and traveling. During this season, the bed bug population booms, and these prolific pests become even more of a threat to homeowners. The increased activity and travel of people allows for a greater chance to come into contact with these hitchhiking pests. To avoid bed bugs while traveling and protect your Chandler home from bed bug infestations this summer, follow these helpful tips.
Bed bugs are often found where there are large groups of moving people, making places like airports, bus stations, taxis, hotels, and motels havens for bed bug activity. Here are some prevention tips to help you and family avoid bed bugs while traveling:
Before traveling, have a good understanding of what bed bugs look like and how to identify an infestation.
Do your research. Research your hotel before booking it. Check for incidences of bed bugs and how quickly the problem was resolved. Bed bugs truly can invade any establishment so concentrate on how the situation was handled.
When traveling, keep personal belongings up off of the floor as much as possible.
Before bringing your luggage into your hotel room, give the room a thorough inspection, checking the mattress, box springs, nightstands, upholstered furniture, and linens for bed bugs, dots of blood, or dark streaks of excrement.
After bringing your luggage into your hotel room, store all suitcases and bags up off the floor.
Keep items that you are not using in sealed plastic bags until you need them.
Upon returning home, immediately unpack your suitcase and wash everything in hot water.
Keep suitcases outside of your home until they can be thoroughly vacuumed out and sanitized, then store them away.
Unfortunately, you do not even have to leave your home to sustain a bed bug infestation. If you are planning to have visitors over this summer, it is important to take measures to prevent bed bugs from being introduced into your home; your friends and family may have unknowingly come in contact with bed bugs during their travel and can accidentally leave behind these unwanted guests. To help avoid bed bug infestation, strip any beds that your guests have used and wash all sheets, linens, and pillowcases in hot water immediately after they leave. Make sure to thoroughly vacuum the room as well, not forgetting to vacuum the seams of the mattresses and box springs or the cracks found where the floor and wall meet and discard immediately.
If you find bed bugs in your home, contact the Chandler bed bug experts at Schendel Pest Services immediately. We can provide the efficient bed bug solutions needed to completely rid your Arizona home of bed bugs and prevent re-infestation. Contact us today to learn more.