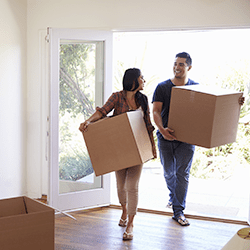 Why You Should Consider A Real Estate Inspection
11/30/2017
Buying a home is likely to be the single biggest investment you'll ever make. Considering you'll spend the next 15 to 30 years paying for it, the home buying process is extremely important. You want to make sure you're choosing the right home for your needs today and in the future; as well as choosing a sound investment. Part of your home buying process should involve a real estate inspection to ensure your potential new home is free from issues such as pests that could be damaging your home.
Termite and Wood Destroying Insect Inspections
Termites cause billions of dollars in structural damages annually. Termites can chew the wood in your home and compromise the structural integrity completely – and you may not even see any evidence of this damage until it's too late! Before you sign on the dotted line to purchase a home, have a real estate inspection that focuses on termites and wood destroying insects. Experts will come in and look for signs of termites, carpenter ants, and other insects commonly known to destroy wood, and provide a complete home inspection report so you can make an educated decision about the purchase of your new home. Inspections are also a good idea for home sellers. If you can provide a copy of the inspection report to prospective buyers, you can increase their confidence that they're buying a quality home that has no unseen problems to worry about!
What Happens if the Home Has Wood Destroying Insects?
If you're considering buying a home that has wood destroying insects, the inspector can let you know the extent of the infestation and damages at the property. They can also give you tips for eliminating termites, carpenter ants, or other insects, and for preventing additional wood destroying insects in the future. If you decide to continue with the purchase of the home, the real estate inspectors can also help you determine if you need any other pest control services on your property.
Where to Get a Real Estate Inspection
If you are buying or selling a home in the Topeka, Kansas area, you can call the professionals at Schendel Pest Services. Our real estate inspections are thorough and we produce a comprehensive report that tells you everything you need to know about termites, carpenter ants, and any other insects that could destroy wood on your property. Beyond that, we have what it takes to deal with your pest problems. Call Schendel Pest Services to ensure that pests don't mess with your real estate deals.