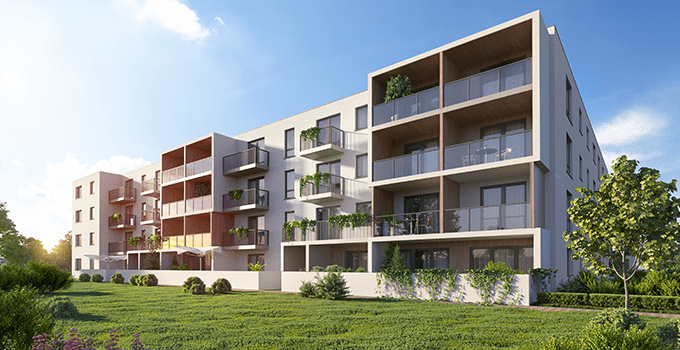 Leadership in Energy and Environmental Design, or "LEED", was created by the U.S. Green Building Council to improve the way we design and utilize buildings. The program revolves around a certification structure to encourage environmental conscientiousness in building and construction and define varying degrees of green buildings. Pest control plays an important role in obtaining LEED credits by implementing IPM (integrated pest management) services.
Why do I need to be LEED Certified?
LEED buildings are those that are built or have been modified according to LEED Certification guidelines.
Companies who are interested in "going green" and doing their part to protect the natural environment can invest in LEED buildings or make improvements to their current building to comply with guidelines. Another benefit to becoming LEED Certified is increased employee and tenant satisfaction.
Schendel technicians are IPM Specialists who use information on the life cycles of pests and their interaction with the environment to minimize pest activity. We manage pest infestations and the damage they cause by utilizing the most economical means with the least possible impact on people, property and the environment. Schendel will only use the materials necessary to target the pest, eliminate the source and take care of the pest control problem.
What are the 4 levels of LEED Certification?
LEED certification is divided into four levels. Credits are earned based on fulfilling LEED credit requirements.
The level of certification is determined by the total credits the building or project has earned. The higher the certification level, the more environmentally responsible. LEED Certification can bolster the aesthetics of a building by adding both visually pleasing and practical features such as natural lighting. As a result, employees can feel more at ease and happier to come to work at your building.
According to the U.S. Green Building Council, the levels are as follows:
Platinum: earning 80 or more points
Gold: earning 60-79 points
Silver: earning 50-59 points
Certified: the basic level, 40-49 points
As an example, 2 points can be earned for meeting "Indoor Air Quality Assessment" standards, which will include using IPM tactics.
What is the importance of earning a LEED Certification?
Architects, construction managers, engineers, facility managers, interior designers, landscape architects and real estate professionals can all experience the benefits of LEED Certification.
Any level of LEED Certification implies effort toward protecting the environment. You can take pride in knowing you're making a positive impact.
As the name Leadership in Energy and Environmental Design suggests, buildings made according to LEED principles use less energy for heating, cooling and lighting. Not only do these buildings use fewer resources, they also provide cost savings for the owners.
According to the U.S. Green Building Council, LEED Certified buildings were projected to create up to $1.2 billion in energy savings as well as $149.5 million saved in water use and $715 million saved in maintenance costs between 2015-2018, the latest year for which statistics are available.
These certifications can boost your building's value. Eco-friendly buildings are worth more to buyers because of the cost savings potential and the "green" reputation. Having a reputation for being environmentally conscious can be a valuable asset to homeowners and corporations and their employees. Green buildings can improve air quality, reduce operating costs, enhance occupant health, increase quality of life, improve employee productivity, and conserve natural resources.
In some cases, commercial property owners may be eligible for tax benefits after LEED Certification is achieved. Check with your accountant to learn more about benefits in your location.
How can Schendel Pest Services help my building become LEED Certified?
If you'd like to earn credits towards a LEED Certification for your building, we have the experience and knowledge to ensure compliance with LEED protocols are accomplished for pest management.
To learn more about LEED Certification or to request a consultation for service at your home or business, please click here to connect with Schendel Pest Services today.
As the leading pest control company in the midwest and Arizona, Schendel Pest Services is qualified and eager to assist you in this process. Call us or fill out the contact form on this page to get started!