Professional Solutions For Whatever Pests Are Bugging You In El Dorado, KS
El Dorado, a city in Kansas, is positioned along the winding Walnut River. This small Kansas city offers its residents with a delightful community in which to live, work, learn, and play. To protect El Dorado homes and businesses from the pests that also choose to live in Butler County, the local pest professionals at Schendel Pest Services offer affordable, effective, and modern pest control services. We have been protecting people and property from pests since 1947. To learn more about all of our pest management options and to get started protecting your Kansas residential or commercial property from pests and the problems that they can introduce, get in touch with Schendel Pest Services today!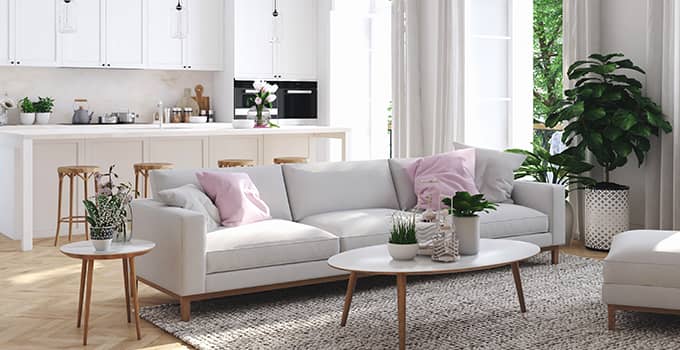 Residential Pest Control In El Dorado, MO
Imagine it, never again seeing ants marching through your kitchen, spiders in the corners of your closets, silverfish startling you in the bathroom, or having to hear the pitter patter of rodent feet behind your home's walls. At Schendel Pest Services we are here to tell you to stop simply imagining it; a pest free home is not some sort of magical fairy tale – it can be a reality when you choose to implement our Premium Care program.
The Premium Care program offers 365 days of protection against a variety of common household invading pests and is guaranteed with our PestZero Guarantee – which states that if additional pest treatments are needed between services, they are completed at no additional charge to you. Using modern and effective products, our Premium Care program eliminates current pest problems and stops new pests from invading.
In addition to our year-round Premium Care program, we can help to protect your home from pest invaders through our Home Seal and Scorpion Guard service. Through this service, our professionals will seal up cracks and crevices found around your home to help keep pests and their damaging ways out of your house. To learn more about any of our residential pest control services including our Premium Care Plus option, or to schedule a free inspection, contact Schendel Pest Services today.
Learn How to Minimize Mosquito Exposure in El Dorado, Kansas
At Schendel, we can help to minimize mosquito numbers on El Dorado properties by utilizing our revolutionary mosquito control system. Our mosquito control system is more than just a barrier, it actually attracts and then eliminates mosquitoes, greatly reducing their presence on your property. Each treatment begins with a complete inspection by one of our trained and experienced professionals, and ends with a written report to help ensure that mosquito populations on your property are being appropriately managed. In addition to our mosquito control system doing the following three things around your home can help to deter mosquitoes from choosing your property to be theirs.
Keep your property's grass cut short.
Reduce areas of dense vegetation.
Eliminate as much standing water as possible from your property.
To learn more about enjoying your family's outdoor space without being bitten by potentially disease-spreading mosquitoes, contact Schendel Pest Services today.
Commercial Pest Control in El Dorado, Kansas
Trust Schendel Pest Services with your El Dorado business's pest control needs. Our advanced commercial pest control programs have been developed with and are overseen by our staff entomologists and are specific to your business and its industry. Our professionals eliminate and control pests in your unique commercial facility through our Total Quality Assured program. This commercial pest control program provides customized pest control treatments that meet all regulatory requirements and that exceed expectations. All of our professionals are up to date with the latest products and techniques to quickly eliminate current pest infestations and help prevent future infestations from damaging your business. Give us a call to learn more.
Signs Bed Bugs Leave Behind in El Dorado, Kansas
If parasitic bed bugs are living in your El Dorado home you will most likely notice some or all of the following signs:
Living or dead bed bugs in the seams of upholstered furniture, mattresses, or box springs, or in the cracks of walls, floors, under piles of dirty laundry, or inside electronics.
Black or dark brown flecks of fecal matter on linens, mattresses, box springs, walls, floors, and upholstery.
Dots of blood on linens, mattresses, box springs, upholstery, walls, or floors.
Piles of shed skins. Bed bugs molt and shed their skin as they grow and develop into adults.
A musty odor in a room that is otherwise clean.  This is usually only noticeable in the case of a large infestation.
If you start to notice any signs that bed bugs may be living inside your El Dorado home, immediately contact the bed bug professionals at Schendel Pest Services. To determine whether or not bed bugs are in your home we will perform a K-9 bed bug inspection. If we discover that bed bugs are living in your home we will provide treatment using a combination of heat and targeted insecticide applications. To learn more about our highly effective bed bug solutions, give us a call today.