Protecting Kansas City From Pests Since 1947
The second largest metroplex in the United States is the Kansas City region. This rich historical and economical center sits on the banks of the Missouri River and encompasses 14 counties in Kansas and Missouri. The Kansas City region is a vibrant metropolitan area that offers residents exciting employment opportunities, comfortable neighborhoods, and ample recreational adventures making it home to more than two million people. The rich, fertile land, abundant water sources, and the close proximity of so many people offer pests such as mice, cockroaches, mosquitoes, and more ample opportunities to thrive as well. These pests depend on people for food and/or shelter and find plenty of both here in Kansas City making it necessary for home and business owners to protect their properties from the threat these pests pose. Schendel Pest Services has been successfully defending homes and businesses in Kansas City from pests since 1947. We combine our nearly 70 years of experience in local pest pressures with the latest technologies and materials and integrated pest management practices to safely and effectively control damaging and harmful pests here in Kansas City. To learn more about how we can help you protect your home or business from pests, give us a call or a click today.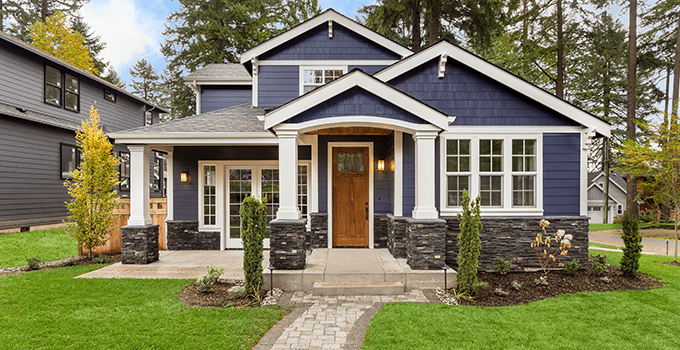 Kansas City Home Pest Control
Your home is one of the largest investments you will make, and I'm not talking just financially, either. This is where you spend time making memories with those you love the most, and it is where you offer them protection from the outside world. Make sure that protection includes keeping your family and your home safe from damaging and dangerous pests. Mice and termites are a threat to the structural integrity of your home, and cockroaches, mice, mosquitoes, and many more threaten to infect your family with serious diseases. However, none of these pests will be a problem for you when you turn to Schendel Pest Services for year-round home pest protection. Our Premium Care home protection plans are some of the most comprehensive in the industry, can be individualized to meet your specific pest pressures, and are backed by our PestZero guarantee. To see how we can put our nearly 70 years of successful pest solutions to work for you, simply contact us.
Commercial Pest Control In Kansas City
If there is one thing that Kansas City is known for it is that it is home to many successful businesses. From "Mom and Pop" stores, to elegant boutiques and restaurants, to Fortune 500 companies, Kansas City offers the perfect setting for commerce to thrive. It has taken many years and a lot of dedication and hard work to make your business what it is today, and it has all been worth it. You are finally reaping some of the benefits of those long days and short nights you spent as you built your business and your reputation. Now that you are 'established', it is important to protect your product line and your reputation from injury; and one of the quickest ways that you can suffer damage to them is when damaging and harmful pests show up. In today's world of social media, bad news travels faster than it ever did before; and the appearance of a cockroach, rodent, or bed bug can have long lasting implications. Don't let unwanted pests ruin all that you have worked so hard to build when your effective pest control solutions are right here at Schendel Pest Services. We offer customizable pest control services that will meet or exceed the national and local standards set for your particular industry; and with nearly 70 years of experience in local pests pressures combined with state-of-the-art technologies and integrated pest management techniques, we can safely identify and control even the toughest pest problems you will face. Your business is a finally a well-oiled machine; keep it that way by keeping pests away. Schendel Pest Services is the name Kansas City companies turn to for comprehensive and innovative pest control solutions.
Kansas City Bed Bug Treatments
It would seem that bed bugs are a new fact of life here in America. They have certainly found a way to make a comeback over the past decade or so, even in small-town U.S.A. – how much more so then, will their effects be felt here in a huge metroplex like Kansas City? These elusive pests do not discriminate, either. They will infest any home or business that contains people – which would be all of them! They do not care about cleanliness or sanitation. Dirty, clean, it is all the same to them. Bed bugs are simply looking for a nice, warm meal which just so happens to be human blood. Protect your Kansas City home or business from a bed bug feeding frenzy by partnering with your Kansas City bed bug specialists here at Schendel Pest Services. We offer a wide array of bed bug solutions to discreetly meet your needs which may include the use of canine bed bug inspections, heat treatments, conventional applications, or a combination of services. Whatever it takes to keep your home or business bed bug free! To see how Schendel can discreetly and effectively eliminate bed bugs in your Kansas City home or business, give us a call for your free quote.
Trust Schendel For All Your KC Pest Control Needs
There is no decision to be made about whether or not you need pest control services for your Kansas City home or business. That decision has already been made for you – by pests! The only real decision to be made is who you will turn to for that protection.  Thousands of your friends and neighbors have made the decision to turn to the experienced and trusted professionals here at Schendel Pest Services; and here's why.  Our company began in 1947 and was founded with the core belief that the customer always comes first and that honesty and integrity are the foundation for all of our interactions. By putting our customers first and offering some of the most comprehensive and effective solutions available to safely control pests in homes and businesses, we have built a solid reputation as a leader in the pest control industry and have earned the trust of thousands of satisfied customers. Let us put our experience and pest control success to work for you in any of the following areas: