Professional Solutions For Whatever Pests Are Bugging You In Mission, KS
Mission, the city "all roads lead to", is a lively community that offers a safe and friendly atmosphere for all its residents to enjoy. Ideally located in close proximity to the area's larger cities, Mission is a great place for anyone to call home. To protect your Mission home or business from the pests that also live throughout Kansas, trust the pest control experts at Schendel Pest Services. Since 1947 we have been protecting people and property from invasive pests. We provide industry-leading solutions to keep insects and rodents out of homes and businesses. We offer a wide variety of services which can be tailored to meet your property's exact needs. Contact us to get started protecting your Mission residential or commercial property from pests.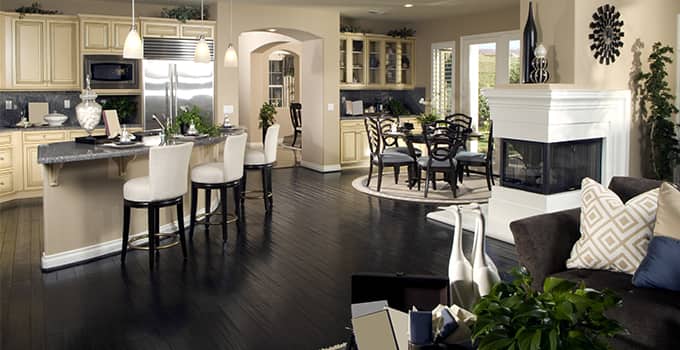 Residential Pest Control in Mission, KS
Don't live another day without a program in place to protect your home and family from invasive pests. Schendel Pest Services and our Premium Care program can offer 365 days of guaranteed protection against a variety of household-invading pests. Using the most advanced and effective products, our Premium Care program eliminates current pest problems and stops new pests from invading. Our Premium Care Plus is also available, an option which protects your home from destructive termites in addition to common household pests.
With our help, ants in your kitchen, spiders in your closets, or mice in the attic will be a thing of the past. In addition to our year-round Premium Care program, we protect homes from pests through our Home Seal and Scorpion Guard service. Through this service, we seal cracks and crevices found in the exterior of your home to help keep pests out. To learn more about our residential pest control services, or to schedule a free inspection, contact Schendel Pest Services.
Damage Carpenter Ants Can Cause In Mission, KS
Carpenter ants are a destructive species of ant. They invade properties while foraging for food sources, and are attracted to soft, rotting, structural wood that has been previously damaged by water. As time goes on, and if the infestation is allowed to continue, these ants move on to attack sound wood, creating even more damage.
Unlike termites, carpenter ants don't eat the wood they have invaded. Instead, they tunnel through it to create satellite nests and expand their colony. Carpenter ants leave their nesting sites often to forage for food and water sources, making an infestation easier to identify. If you ever spot large black ants in your home or wandering around its exterior, it is important to immediately seek professional help.
Schendel's professionals can accurately identify the intruders, and provide the necessary services to eliminate the infestation and prevent their return. Begin protecting your home from damaging carpenter ants and other house-invading pests by implementing one of our on-going pest control services. To learn more, please give us a call.
Commercial Pest Control In Mission, KS
Schendel Pest Services offers guaranteed services to keep nuisance, damaging, and dangerous pests out of Mission businesses. All of our commercial pest control programs have been developed with and are overseen by our experienced staff entomologists. All of our programs are customized to fit your business and its unique industry needs.
Our Total Quality Assured program provides pest control treatments that meet all regulatory requirements and will exceed your expectations. We also offer a comprehensive organic pest control program, which relies on inspection, sanitation, and structural maintenance to minimize pests, using chemicals in minimal amounts only when necessary.
Other services we provide to protect commercial properties from pests include:
Bed bug services
Fumigation
To learn more about our commercial pest control solutions, or to request an inspection for your Mission commercial facility, contact us.
Guide To Avoiding Bed Bugs In Mission, KS
Avoiding bed bugs is a difficult task. They can be found wherever people are, which means that you and your family could virtually come into contact with them in any public environment.
To help prevent these blood-feeding pests from taking over your Mission home, try these simple prevention tips:
When in public places, never place personal belongings on the ground.
As much as possible, prevent your children from rolling around or sitting on the ground in a public setting.
Regularly wash all of your family's outerwear using a high heat setting.
Vacuum all carpets and rugs regularly.
Wash bedding and inspect mattresses and box springs for signs of bed bugs on a weekly basis.
Place bed bug-proof covers over all mattresses and box springs.
Know what bed bugs and their signs look like, and contact a professional immediately if you discover them in your home.
To completely eliminate bed bugs from homes we use a combination of heat and targeted insecticide application, eliminating all bed bug adults, nymphs, and eggs. To schedule a bed bug inspection for your Mission home, get in touch with us today.