Professional Solutions For Whatever Pests Are Bugging You In Roeland Park, KS
More than 12,000 families across the entire Midwest trust Schendel Pest Services to protect their home and family from their area's most invasive pests. To help guard your Roeland Park, Kansas, home from the many pests that also call Johnson County home, partner with Schendel Pest Services and our dedicated, trusted professionals. We offer eco-friendly and affordable pest control services that can be tailored to meet the unique needs of any home or business owner. To solve a current pest problem you may be experiencing or to simply be proactive and prevent future pest problems, reach out to Schendel Pest Services.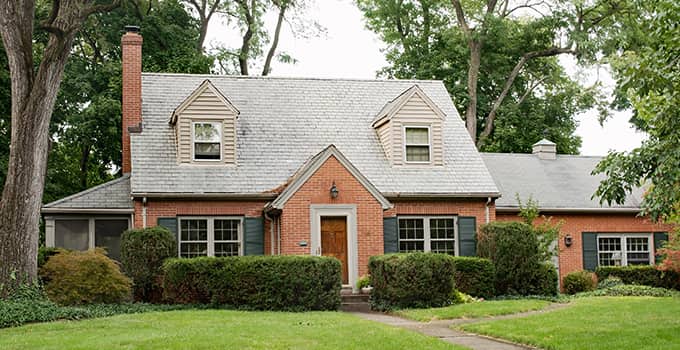 Residential Pest Control In Roeland Park, KS
Don't try and solve your home's pest problems on your own. DIY methods may seem like a great idea, but in reality, they rarely work, never get to the root of your pest problem, and can be dangerous if not used or mixed properly. Solve your Roeland Park home's pest problems the easy way. Put into place a residential pest control plan from Schendel Pest Services that offers 365 days of pest protection.
Our Premium Care program provides an initial interior and exterior service, quarterly pest control visits, cobweb and stinging insect removal from accessible areas, and year-round protection! Our Premium Care Plus program provides all the benefits in the Premium Care program, but with the added benefit of termite monitoring and an annual termite inspection. Contact Schendel Pest Services to learn more about our residential pest control programs and our PestZero Guarantee. If treatments are needed between service visits they are completed at no extra charge!
Guide To Avoiding Mosquitoes In Roeland Park, KS
Listed below are some helpful tips to keep biting, disease-spreading mosquitoes from making themselves comfortable in your Roeland Park backyard:
Keep grass cut short.
Remove overgrown vegetation from your property.
Repair low-lying areas on your property that collect rainwater.
Store containers upside down that collect water, such as buckets, flower pots, pet bowls, wading pools, wheelbarrows.
Remove unnecessary debris from your yard.
Limit the amount of flowering vegetation planted close to your home. Mosquitoes feed on plant nectar as their main food source.
However, the easiest way to avoid mosquitoes in your backyard is to put into place a professional mosquito control service.  Schendel's ground-breaking mosquito control system acts as a barrier to attract and then eliminate mosquitoes from a property it is protecting. Each treatment is performed by a trained and certified Schendel team member and begins with a complete property inspection and written report of all findings. To schedule a mosquito inspection for your Kansas property, give Schendel Pest Services a call!
Commercial Pest Control in Roeland Park, KS
Schendel's Pest Services is a leader in the pest control industry. We provide our business owners with the comprehensive pest control services needed to protect their facility, products, employees, customers, and reputation from pests. All of our commercial pest control programs have been developed with modern technology, are overseen by our staff entomologists, and are specific to your business's industry. Both our Total Quality Assured program and organic pest control programs provide customized pest control treatments that meet all regulatory requirements and that exceed expectations.
Examples of commercial properties that we safeguard against pests include:
Multi-unit housing complexes
Hospitals
Restaurants
Retail Stores
Schools
Warehouses
To request an inspection for your Roeland Park commercial facility from the pest control experts at Schendel Pest Services, give us a call.
Learn More About The Damage Termites Cause In Roeland Park, KS
Termites have the potential to create a lot of damage inside any Roeland park home that they invade. Termites work to gather food for their colony twenty-four hours a day throughout the entire year. A termite infestation in your home that is not discovered and eliminated in a timely manner can cause enough damage to affect your home's structural integrity. Not only is termite damage an annoyance to deal with, but it is also expensive to repair and is something that isn't covered by most homeowners' insurance companies. Insurance companies view termite damage as preventable.
To help you prevent termite damage, save your home's structural integrity, and keep your savings account intact, turn to Schendel Pest Services. We control and eliminate termites through our 5 S.T.E.P. program (Schendel Termite Elimination & Protection). The S.T.E.P. program includes an inspection, the installation of the Trelona® Advanced Termite Baiting System, annual monitoring, and more. To learn more about our effective termite control services, reach out to Schendel Pest Services!