Professional Pest Control For Scottsdale Homes & Businesses
Scottsdale, Arizona is a modern, energetic city that is full of life and offers plenty of things to do for its residents and visitors alike. Scottsdale has been described as the "desert version of Miami's South Beach". To protect this eclectic desert city and its residents from the common pests that can also be found in Scottsdale, contact the pest professional at Schendel Pest Services. Since 1947, we have been dedicated to providing home and business owners with affordable, modern, and effective pest control services to protect their property and families from dangerous and damaging pests. To learn why so many of your Scottsdale neighbors rely on Schendel Pest Services to protect themselves, their families, and their properties from pests, contact us today!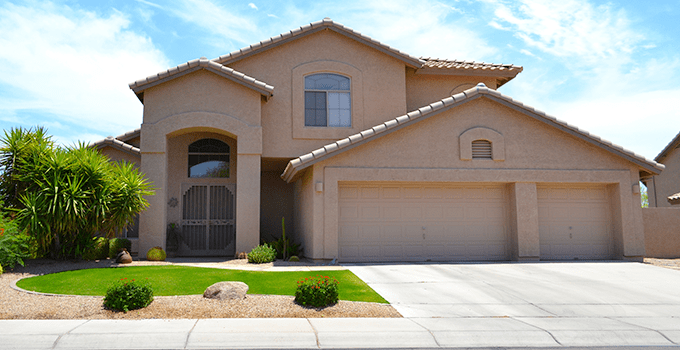 Residential Pest Control In Scottsdale, AZ
Keep ants, spiders, crickets, rodents, roaches, and other common household-invading pests out of your Scottsdale home by putting one of Schendel's intensive, guaranteed, modern, residential pest control programs into place. We can help rid your home of pests as well as prevent them from gaining entry to your home, destroying your property, contaminating your food, or damaging the structural integrity of your home in the future! Our residential pest control programs include:
The Premium Care program – This program provides you with an in-depth initial interior and exterior service performed by one of our highly-trained professionals; this initial service is followed-up by quarterly pest control visits to offer your home continuous protection against insects, rodents, and more. This program guarantees that for the following 365 days, your home will remain pest-free.
Premium Care Plus program – This program provides all the benefits of our Premium Care program PLUS the added benefit of termite protection.
Home Seal and Scorpion Guard – During this service, our professionals will seal up all the cracks and crevices in the exterior of your home to help prevent pests, including scorpions, from gaining access into your home.
Give us a call to request an inspection of your Scottsdale home today!
Learn How To Avoid Bed Bugs In Scottsdale, AZ
Protect your Scottsdale property from being overrun by invasive, parasitic bed bugs by partnering with the area's bed bug control experts – Schendel Pest Services! At Schendel, we offer our customers effective solutions to bed bug infestations through our affordable bed bug treatment options. The fastest and most reliable way to identify a bed bug infestation is with our canine bed bug inspections; our specially trained K-9 inspectors will quickly and accurately identify any areas of your home where bed bugs are hiding. If bed bugs are discovered during the inspection, we will then provide an eco-friendly treatment using a combination of heat treatments and targeted insecticide applications to completely rid these pests from your home. Our treatment for bed bugs will include a residual insecticide being applied to the cracks, crevices, and perimeter of all the infested rooms. Your property is then treated with heat using specialized computer monitored heaters to eliminate every stage of bed bug living within your home. To learn more about our bed bug treatments and how we can help you avoid an infestation, contact us today!
Commercial Pest Control Solutions In Scottsdale, AZ
Hotels, retail stores, schools, warehouses, restaurants, hospitals, and more need to be protected from Arizona pests; the Midwest's commercial pest control experts at Schendel Pest Services can help! Through our Total Quality Assured program, our professionals will provide customized pest control treatments that meet all the regulatory requirements and will exceed your expectations. In addition to our Total Quality Assured program, we also offer a comprehensive organic pest control program which uses chemical products only on a limited basis; instead, this program relies heavily on inspection, sanitation, and structural maintenance to minimize pests. Our organic pest management's four-step process includes:
The prevention of pest activity
Mechanically trapping any pests that arise
Treatment using NOP-approved materials if trapping proves insufficient
The use of additional materials for control only in such a manner that prevents contact with organic product
To learn more about all of our commercial pest control options and how we can help protect the reputation of your business, get in touch with us today!
Protect Your Scottsdale, AZ Property From Termites
By using advanced treatment and targeted applications, the professionals at Schendel Pest Services can protect Scottsdale properties from being damaged by wood-destroying termites. We can provide you with the services needed to eliminate these destructive pests from your property and protect against future infestations through our 4 S.T.E.P. program. These steps include:
A thorough professional inspection or your home or business
Effective termite treatments to immediately stop termites from damaging your property
The installation of the Trelona® Advanced Termite Baiting System to eliminate termite colonies
The annual monitoring of the Trelona® bait stations that are located on your property
To learn more about how we can protect your Scottsdale property from termites, get in touch with us today at Schendel Pest Services!