Professional Exterminators Serving Topeka, KS For 70+ Years
Since 1947, Schendel Pest Services has been committed to providing exceptional pest control services. Locally operated, our Topeka pest control company offers only the most current and effective pest exterminations and incorporates Integrated Pest Management (IPM) into our services for an economical and environmentally safe approach to pest management. Our dedication to helping home and business owners in Topeka has resulted in our company earning the rank of 42 on PCT Magazine's Top 100 pest control companies for 2012. If you are a property owner in Topeka, you can be sure that Schendel will effectively eliminate all of your pest problems and help you maintain a pest free home and business.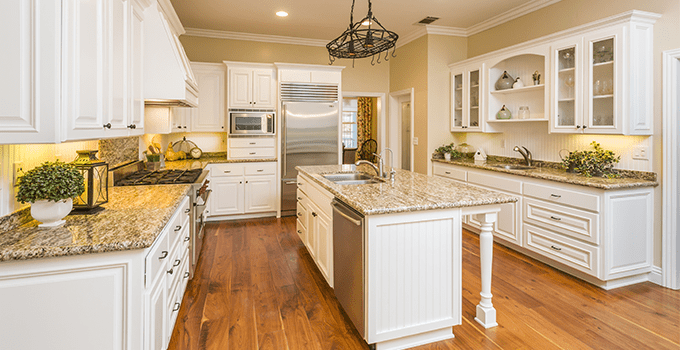 Home Pest Control In Topeka, KS
Whether little black ants have infested your home or pantry pests are taking over the food in your cupboards, we can help. At Schendel, our Topeka home pest control allows homeowners to select the level of premium protection that best meets the needs of their home and budget.  We offer the Premium Care Program as well as the Premium Care Termite Protection program and both are guaranteed to keep your home pest free for a whole year.  These home pest control programs are overseen by our on-staff Entomologist and offer Kansas homes seven zones of protection against a variety of pests.
Our certified, professional pest control technicians perform a thorough interior and exterior inspection and treatment of your property and will revisit your home for quarterly treatments to ensure that the critters stay away. Our PestZero Guarantee ensures that if your insect or rodent troubles recur, we'll return to treat the infestation, free of charge!
Topeka, Kansas Bed Bug Inspections & Treatments
Many people assume that bed bug infestations are caused by poor housekeeping or unsanitary practices. This is not true, as you can keep your home or business sparkling clean and still have a bed bug problem. Bed bugs are a concern all over the country and they are a problem right here in Topeka too. Bed bugs are skilled travelers, stowing away in luggage, clothing and used furniture, among other mobile objects. These nighttime pests will congregate in and around beds and other areas near their meal source- human blood and the blood of other warm blooded animals. If you find small blood spots on your bed sheets, dead bed bugs on the floor around your bed, or are waking up to itchy, red bites on your skin, you likely have a bed bug infestation. These pests are not just found in beds, but in other locations such as:
Under floor boards
Behind electrical switch plates
In picture frames
In the crevices of any kind of furniture
To help property owners confirm the presence of bed bugs, Schendel employs highly trained bed bug sniffing dogs.  Our bed bug dogs can detect bed bugs in a room in less than 3 minutes at a 98% accuracy rate. Along with our bed bug dog inspections, we are proud to be the first in Kansas to use bed bug heat treatments and have found that this method is highly effective on bed bug infestations. Even severe infestations of bed bugs in Topeka, Kansas City and elsewhere in our region have been resolved completely with the use of heat.  With minimal impact on the environment and on your home or business, often the process can take less than one day and combines heat treatment with the targeted application of approved insecticides, including sprays and dusts to eliminate the bed bug problem. If you are worried about bed bugs in your home or business, contact us today!
Schendel Gets Rid Of Termites In Topeka, Kansas
Our S.T.E.P. program, also known as the Schendel Termite Elimination and Protection program, is a comprehensive approach to total termite control. It employs the most advanced termite baiting methods and targeted applications that will resolve your termite infestation. The S.T.E.P. program includes an exclusive damage warranty, which covers the repair costs of any new termite damage that occurs 90 days or more after the initial treatment- give us a call for the details. Our pest professionals are thoroughly trained on termite behavior, have an average six years of field experience and will conduct an inspection of your home to identify if there is a termite problem as well as review their findings with you to decide what treatment plan will be required.  The next step is to arrest the destruction caused by the wood-destroying insects, as they are responsible for up to five billion dollars in property damage every year in the U.S. Schendel's technicians will implement a plan that will get rid of the termites that remain on the property using specially formulated baits that will attract and destroy termites and their colonies. Our baits are eco-friendly and safe to use around children and pets. We will continue to check your property on a quarterly basis after the initial treatment to make sure that termite activity has ceased for good.
Commercial Pest Solutions For Topeka, KS
Topeka business owners can count on Schendel to tailor a pest control plan that addresses their company's unique needs while meeting or exceeding their regulatory requirements. Our on-staff Entomologist assists our technicians in creating a customized commercial pest control treatment for the needs of our many different commercial facilities, including:
Apartments, Condominiums and Dormitories
Food Manufacturing Facilities
Hospitals
Hotels
Managed Commercial Property Facilities
Restaurants
Retail Stores
Schools and other Educational Facilities
Warehouse and Food Distribution Centers
We offer many commercial pest control solutions in Topeka as well as throughout Kansas and our entire service area, including termite control, bed bug control, LEED certification and pest bird control.