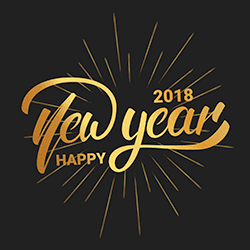 Pest-Free 2018
12/29/2017
It's that time of year again when we all start thinking about our New Year's resolutions. Do you want to make your home pest-free for 2018? Just by adding pest control to the year's agenda, you can eliminate the headache and worry of pests by getting a professional year-round protection. What could be better than 365 days of guaranteed protection from pests that plague your home night and day, spring, summer, fall, and winter? Just think about the unsanitary contamination and serious damage that pests can do to your home on a daily basis. Year-round pest control could be the answer that you are looking for in a pest-free new year.
Schendel Pest Services in the Topeka, Kansas area have a pest control program that is guaranteed to keep your home free from pests for the entire year. Our Premium Care program offers an intensive indoor and outdoor control that target ants, spiders, crickets, fleas, silverfish, cockroaches, mice and many more pests that are dangerous to your family's health, your personal property and the structure of your home. We also offer a PestZero guarantee!
Our professional and experienced technicians can apply:
Bait around your home to control ants, crickets, and ground beetles

A granular repellent to adjacent areas to your home to control ants, spiders, and other occasional invaders

A liquid repellent around doors and windows to control ants, spiders, flies, and other flying insects

Family friendly products indoors in targeted areas to control spiders, wasps, and silverfish

A long lasting dust into targeted voids like switch-plates and plumbing entrances to control ants, cockroaches, spiders, and firebrats

Bait under appliances and inside cabinets, as well as monitoring devices in targeted areas to serve as an alert of any pest activity to control ants, cockroaches, and rodents
And lastly, we will perform quarterly treatments to prevent the activity of new pests to control ants, flies, spiders, crickets, and beetles. We will also remove nests and cobwebs during each of our visits to your home. Rest assured that we use current technologies and the most effective products to assure that your home will be pest free all year long. So, if you are interested in making your home pest free in 2018, give us a call at Schendel Pest Services today! We hope to be your pest control service for years to come and sincerely wish you a Happy New Year!