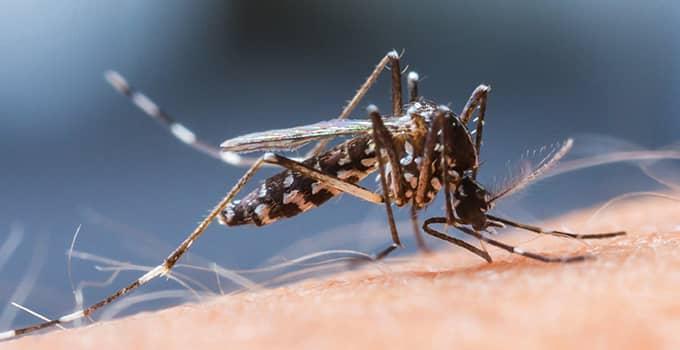 When Can I Expect Mosquitoes In Arizona?
2/26/2019
When Can I Expect Mosquitoes in Arizona?
You would think that Arizona residents would never have a problem with
mosquitoes
because they need a lot of moisture and Arizona is dry. Sadly, this is not the case. We have lots of mosquitoes. Why? Because we love our landscaping and our landscaping needs water— lots and lots of water. So, not only do we create the conditions for mosquitoes to survive, those mosquitoes don't have any reason to be anywhere else but close to our homes and businesses.
Another factor to consider is that Arizona never gets cold enough to kill mosquitoes, especially in our Phoenix service area where temperatures seldom get below 68 degrees. That means mosquitoes can be active all year long.
What can you do about those mosquitoes? There are many strategies for reducing the threat of mosquitoes they range from 
avoiding mosquito breeding areas
and other preventative habits to home mosquito control
.
 Let's focus on the latter.
The 2 Most Important Tips for Reducing Mosquitoes in Your Yard
In the war on mosquitoes, it is important to control standing water. Everything you do in your yard that prevents water from collecting or sitting stagnant can prevent mosquitoes from developing into adult mosquitoes that bite. Most mosquitoes start off as little wigglers inside stagnant water. Pouring that water out onto the ground can stop those mosquitoes in their tracks.
Controlling standing water reduces mosquitoes on your property but what do you do about the mosquitoes in your neighbor's yard? When your neighbor's mosquitoes come into your yard, they are going to rest in shaded locations in your landscaping. This is where you get them. Have a licensed professional apply a mist to your landscaping to make those areas a mosquito trap. This will have two effects. You'll kill invading mosquitoes so they won't be able to bite you and you'll be preventing those mosquitoes from laying eggs in your yard (or anyone else's yard).
If you need assistance with
mosquito control
, be aware that Schendel Pest Services is available to help. Mosquito protection is just one of the many essential services we provide residents and business owners in the Greater Phoenix area. While we certainly like making backyard cookouts more enjoyable, at the end of the day it is about protecting people from mosquito-borne diseases and other pest-borne illnesses. Get your protection in place today. We make it easy. Just schedule a free, no-obligation pest inspection. We'll let you know what pest pressures you're dealing with and what will work to properly address them.