Professional Pest Control For Goodyear Homes & Businesses
Goodyear, Arizona is a modern city that offers its residents plenty of opportunities. It is considered to be one of the best communities in Arizona in which to live. Goodyear is home to many residential communities that provide their residents with stability, recreational opportunities, and an easy commute to the area's larger cities, including Phoenix. To help maintain the high quality of life that is found in Goodyear, the professionals at Schendel Pest Services offer exceptional pest control services to keep area pests at bay. At Schendel Pest Services we have a deep understanding of Arizona pests. We know how to keep them out of homes and businesses and away from people and property. To learn more about our comprehensive, highly-effective pest control services get in touch with us today!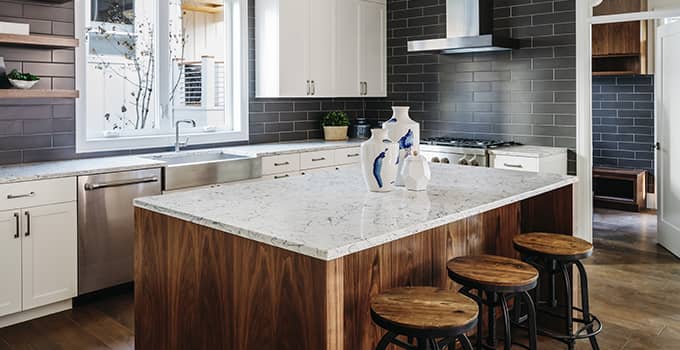 Residential Pest Control In Goodyear, AZ
With the help of the professionals at Schendel Pest Services and our Premium Care program, you can rest assured that your Goodyear home will become and remain free of common household invading pests throughout the entire year. By partnering with Schendel Pest Services we guarantee that over the next 365 days you won't have to deal with the stress of pests living inside your home.
Our Premium Care program provides homeowners with an in-depth initial interior and exterior service performed by our trained professionals. The initial service is followed-up by quarterly pest control visits to offer continuous protection for your Goodyear home against insects, rodents, and more.
Also available is our Premium Care Plus program which provides all the benefits of our Premium Care program, but with the added benefit of termite protection; protecting your home from common household invaders and wood-destroying termites. To learn more about our Premium Care program or any of our other highly-effective residential pest control options, reach out to us today and speak with one of our friendly and helpful professionals.
Why You Need Wildlife Control in Goodyear, Arizona
Wild animals can cause a lot of damage to lawns, gardens, outdoor structures and homes when they decide to make these spaces their own. To limit the damage that raccoons, squirrels, skunks, and other wild animals can cause, it is important to contact a professional wildlife control expert. In addition to the damage that they can cause, having an expert remove these animals from your property is important because when they feel threatened or cornered they may bite, scratch, and spread disease. After contacting Schendel Pest Services to handle your Goodyear homes wildlife problems, one of our professionals will come to your property to identify the source of the problem, remove the problem from your home, and put into place prevention measures to keep wildlife from finding their way back into your home.
At Schendel Pest Services we solve the how and why of your wildlife infestation to keep future problems with destructive animals from occurring on your Goodyear property again. To learn more about our wildlife removal services, get in contact with us today.
Commercial Pest Control in Goodyear, Arizona
Examples of businesses that can be protected from Arizona pests with the help of the Midwest's commercial pest control experts found at Schendel Pest Services include:
Hotels
Retail stores
Schools
Warehouses
Restaurants
Hospitals
Through our Total Quality Assured program our professionals provide businesses with customized pest control treatments that meet all regulatory requirements and that are highly effective in treating current pest problems as well as preventing future pest problems.
In addition to our Total Quality Assured program, we also offer a comprehensive organic pest control program which uses chemicals on an as needed basis and instead relies heavily on inspection, sanitation, and structural maintenance to minimize pests. To learn more about all of our commercial pest control options for your Goodyear business, reach out to us today!
Protect Your Goodyear, Arizona, Property from Termites
At Schendel Pest Services we have developed a highly effective termite control program that includes the most advanced treatment possible, combined with targeted applications to ensure maximum protection against termite damage. Through our S.T.E.P. program (Schendel Termite Elimination & Protection) we are able to provide effective prevention and control services that keep wood-eating termites out of Goodyear structures. The S.T.E.P. program includes:
A thorough inspection of your property
Effective termite treatment
The installation of the Trelona® Advanced Termite Baiting System to eliminate termite colonies. The Trelona system is pet-friendly, family-friendly, effective, and environmentally sound.
The annual monitoring of the Trelona® bait stations located on your property, including a yearly written update documenting any activity found in the stations.
In addition to implementing the S.T.E.P. program for your property, reducing moisture levels in and around your home can help to make your property unattractive to termites. Make sure that gutters are clear and allowing rainwater to flow freely through them and away from the exterior of your home. Trim overgrown shrubs and bushes away from the outside of your home in order to allow the sun to hit and dry out the soil or mulch that is found near your home's foundation. Limit wood to soil contact on your property and get rid of wood piles, leaf piles, fallen trees, and tree stumps. Repair any leaky pipes, faucets, or fixtures; remove any structural wood that has been damaged by water; and use dehumidifiers in basement areas to reduce humidity levels.