EFFECTIVE MOSQUITO TREATMENTS
Now you can host an event for any occasion or walk around outside your home without the nuisance of uninvited guests. Schendel's mosquito services, available in Kansas City, Topeka and throughout our service area, can help make your outdoor parties worry-free. This mosquito control treatment is applied prior to your outdoor event to effectively rid your yard of mosquitoes and deliver you peace of mind from mosquito bites that may carry West Nile virus.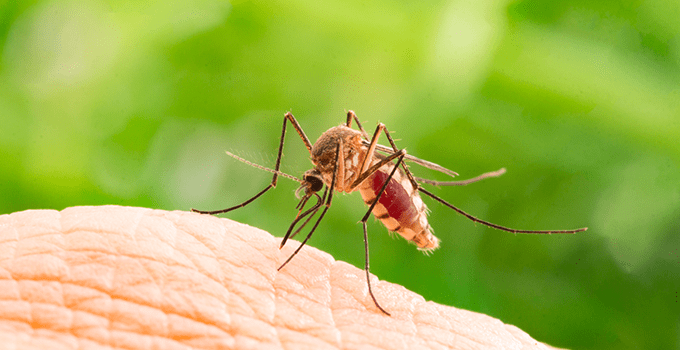 Don't Let Your Next Event Be Ruined By Mosquitoes
Schendel offers affordable and effective mosquito treatments with our new revolutionary system that is more than a barrier or repellent. It attracts and eliminates mosquito colonies for all types of areas and events including:
Homes
Home Owners Associations
Restaurants
Apartment Buildings
Property Managers
Weddings & Other Outdoor Events
Commercial Properties
Schools
Parks
Each treatment will be performed by a trained and certified Schendel team member who will begin with a complete property inspection and written report of all their findings.
West Nile Virus
West Nile encephalitis, a mosquito-transmitted illness with symptoms that include fever, headache, muscular pain and rash, was first documented in the United States during the summer of 1999, when an outbreak occurred in New York City. The virus, WNV, is named after the district in Uganda where it was first isolated in 1937; since that time WNV has become endemic to many areas of Africa, Asia and Europe, but it has not been reported from the Western Hemisphere until 1999, when 62 human cases and 7 fatalities occurred in Queens, NY. Since 1999, WNV cases have been reported in most U.S. states. Horses have been seriously affected by WNV as well, although an equine vaccine is now available that will help alleviate illness and death in horses.
Exotic and native birds are the primary reservoirs of WNV, with significant mortality in some species (e.g., crows and jays) that serves as a warning that the virus may be active in an area. Other birds that are only mildly affected may, however, help spread the virus. WNV is transmitted from infected birds to humans by mosquitoes, principally those in the Culex pipiens complex (the northern and southern house mosquitoes). Transmission from human to human by mosquitoes does not occur.
In some years there may be thousands of WNV cases and hundreds of deaths, but most infected humans have no symptoms (only 1% to 3% of infected people require medical attention, and less than 1% develop encephalitis). In severe cases, convulsions, paralysis, coma and death occur. The elderly and those with immune system problems are at greatest risk.
Mosquito prevention and control, and personal protection from mosquito bites are the keys to managing this disease.
-Truman's Scientific Guide to Pest Control, 6th Edition