70+ Years Of Pest Control Experience For Jefferson City
Jefferson City is a wonderful city that is located along the Missouri River; it offers its residents a downtown full of historic buildings, quiet residential neighborhoods and beautiful parks to explore with family and friends. The professionals at Schendel Pest Services are dedicated to making sure that your home or business is free of pests like ants, spiders, rodents, bed bugs, roaches and more that, unfortunately, are also found living in Jefferson City. Schendel is ready to provide you with customized services to make sure that unwanted pests are eliminated from your Jefferson City property as quickly and safely as possible!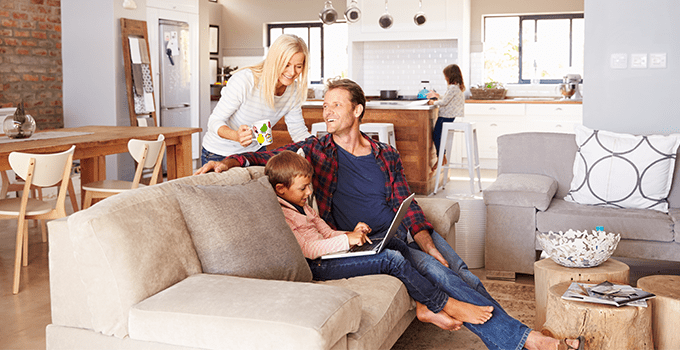 Home Pest Solutions For Jefferson City, MO
Schendel Pest Service's Premium Care program is the perfect way to assure that your Jefferson City home, new or old, will become and stay pest free for the next 365 days. A full year of having the peace of mind to know that common household insects, spiders, and rodents wont' be annoying you or damaging your home.
The Premium Care program provides you with an in-depth initial interior and exterior service performed by one of our trained professionals, followed-up by quarterly pest control visits to offer continuous protection for your home. Our PestZero Guarantee states that if treatment is needed between service visits through this program we will come back and do so at no additional charge to you! We also offer our Premium Care Plus program, it provides all the benefits of our Premium Care program plus the added benefit of termite protection.
Other services in addition to our pest control programs that you can choose from to keep your home pest free include:
Home Sealing Service -This service helps to protect your home from pests, by allowing our professionals to seal up all the cracks and crevices found in the exterior of your home that allow pests inside.
Pest Control Insulation – Installing pest control insulation in your home has many benefits. It of course helps to protect your home against pests. Our insulation contains borate which is deadly to many household insects. The pest control insulation also has fire-resistant characteristics, is made from 87% recycled materials, and helps you to save money by properly insulating your home and helping to protect it against pest damages.


Commercial Pest Control In Jefferson City, Missouri

Flies, cockroaches, rodents, ants, and other common Missouri pests can all invade your home and damage not only your facility and the goods that are stored within it, but the reputation of your business and brand within the Jefferson City community. You can be sure that by choosing Schendel to control pests in and around your business you are choosing a company that offers industry leading solutions and services provided by our trained technicians using only the latest products and techniques.

All of our commercial pest control program have been developed with and are overseen by our staff entomologists and are specific to your business's industry. Whether you own a hotel, run a hospital, or manage a restaurant, we have a solution to keep pests controlled in your commercial property!

Schendel's commercial pest control services include our Total Quality Assured program, this program provides customized pest control treatments that meet all regulatory requirements and that will exceed your expectations. Other services include pest bird control, bed bug services, termite control, fumigation, mole solutions, vegetation control, organic pest management, and LEED certification.

Jefferson City, MO Bed Bug Heat Treatments

The phrase "you have a bed bug infestation within your home" is a scary thing for any homeowner to hear. But, we want to assure you that a bed bug infestation is not as scary as you may think; in fact, something very simple is capable of killing bed bugs – heat. That's right, heat. Bed bugs cannot survive high heat, and because of this the pros at Schendel have developed a very effective bed bug control program using heat to treat bed bug infestations in Jefferson City homes and businesses.

Schendel treats for bed bugs using a combination of heat and targeted insecticide applications. Our bed bug exterminators apply residual insecticides to the cracks, crevices and the perimeter of infested rooms, and we then treat your home with heat using specialized computer monitored heaters that kill any and all stages of bed bug living in your Jefferson City property.

Trust Schendel For All Your Jefferson City, MO Pest Control Needs

We are the Midwest pest control experts and have been providing our customers with consistent, quality, honest, affordable pest control services since 1947. Our pest control services have always been and still are consistent; our core values that we developed at our very beginning still hold true today. Schendel Pest Services provides a full range of pest management services that work to meet all of our customer's needs and a safe, eco-friendly, and lawful manner.

More than 12,000 Midwest families trust our family to protect their homes and businesses from pests common to our area. Become part of the Schendel family; contact us today to get your free quote and get started protecting your Jefferson City, MO property from flying, crawling, and creeping pests!