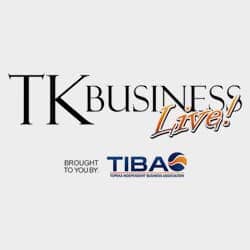 Interview With Joe Davidson
10/12/2016
Recently, our branch manager Joe Davidson visited the studio of TK Business Live, to talk with Tara Dimick about Topeka pest issues. It was an informative conversation touching on everything from termite control for businesses, to walls crawling with bed bugs.
Tara started things off by asking about what we do here at Schendel. Joe explained that we're a pest control company based out of Lawrence and Topeka. And that we can pretty much handle any bug or animal that competes with human existence. If it is considered a pest, we take care of it.
Tara asked about what businesses and residents should be thinking about when considering pest prevention. Joe pointed out that we recommend regular pest control. But, the regularity of a pest control program depends on the need of the specific home or business. Residents should be sure to get their homes inspected and treated every other month. Office buildings should consider every other month–or quarterly service visits. Food-handling business should aim for more of a monthly schedule, or even weekly service, do to the sensitivity of that environment. He also pointed out that every business should make a yearly termite inspection as a part of their pest plan, at the very least.
Next, Tara asked, "What are some of the worst things that you've seen in regards to pests?" Joe said the worst he had ever seen was a bed bug issue where he saw bugs "all the way through the crown molding , all the way up to the ceiling…" This shocked Tara a little. She thought, like many people do, that bed bugs only live in beds. And sometimes furniture. Joe explained that bed bugs do start in those places, but when their population gets big enough, "they have to move somewhere."
"One of my very good friends…had a really bad bed bug problem," said Tara, explaining that her friend's kid brought them home from someone else's house. "What should somebody expect in that kind of situation?" Joe walked her through what we do to treat bed bugs, which is to raise the temperature in a home to 135 degrees for 4 to 8 hours and destroy the bugs.
The last question Tara had, regarding pests, was what other unique situations had Joe dealt with on the job. He shared a story of going into the home of a hoarder, and about how difficult it is to treat a home like this. Clutter is an ideal environment for many pests. But, when mice, rats, or some other clutter-loving pest gets in, it is a challenge to treat them in that kind of environment.
Overall, it was a good conversation, and Joe touched on some important topics. If you'd like to listen to the segment in its entirety, visit tkmagazine.com and look for the show that aired September 25, 2016, with Joe Davidson, our section starts at about the 19 minute mark.