Professional Pest Control For Apache Junction Homes & Businesses
Apache Junction, located in Arizona, is a beautiful city that people and families are happy to call home. Once an area rich in mining, today Apache Junction offers a close-knit community, plentiful outdoor activities, and picture-perfect views of mountains, cacti, and other fascinating landscapes. To keep the pests that also choose to call this area of Arizona home out of your house or business, partner with the pest control experts at Schendel Pest Services. Since 1947 we have been committed to providing affordable, effective, tailored pest control services to protect Arizona homes and businesses from invasive, damaging, and dangerous pest. Learn why so many have decided to partner with Schendel Pest Services to eliminate pests and keep them from returning to their homes or businesses.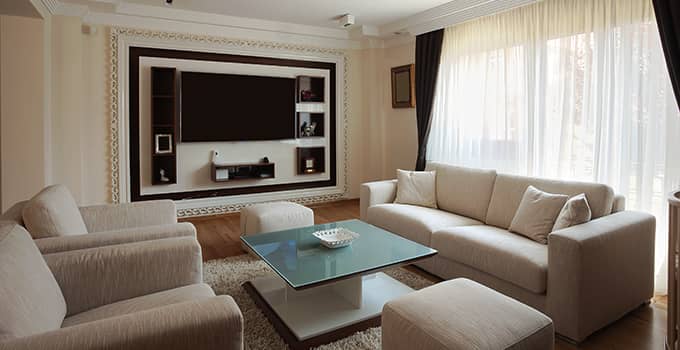 Residential Pest Control In Apache Junction, AZ
To help keep invasive pests out of homes and away from people, Schendel Pest Services has developed guaranteed programs that protect homes from pests throughout the year. By implementing our Premium Care program you are guaranteed that your home will be free of pests all year long.
The Premium Care program includes:
An initial interior and exterior service.
Quarterly service visits.
Cobweb and stinging insect removal from accessible areas.
Our PestZero Guarantee, which states that if additional treatment is needed between services they will be completed at no charge.
We also offer our Premium Care + Plus program. This program protects homes from common household pests, in addition to offering termite monitoring and an annual termite inspection. To learn more about protecting your home from common household pests, including wood-eating termites, give us a call!
Why You Need Professional Wildlife Control In Apache Junction, AZ
The best solution to problems with wildlife on your Apache Junction property is a professional solution. Wild animals carry disease, are unpredictable, and are difficult to keep from off your property.
They have the potential to cause a variety of damage, including:
Contaminating insulation with their excrement.
Chewing through electrical wires and pipes.
Damaging structural elements of your home, including support beams.
At Schendel Pest Services, our experienced professionals remove wild animals from properties in a safe and humane manner. After the wildlife infestation has been removed, we explore the source of the problem and put into place prevention measures to keep wildlife from coming back. To learn more about our wildlife removal service and its ability to get rid of squirrels, raccoons, skunks, bats, and other wild animals, give us a call.
Commercial Pest Control In Apache Junction, AZ
Schendel Pest Services can protect your hotel, retail store, school, warehouse, hospital, restaurant, or other business from pests through our advanced commercial pest control services. The professionals at Schendel are the Midwest's premier pest control experts. We are dedicated to keeping pests out of your facility and away from your customers and employees.
Our customized pest control treatments meet all regulatory requirements and are effective in treating and eliminating current pest problems and preventing future ones from occurring. In addition to our Total Quality Assured program, we offer a comprehensive organic pest control program which uses chemicals only on an as-needed basis. This program relies heavily on inspection, sanitation, and structural maintenance to minimize pests. To learn more about all of our commercial pest control options to protect your Apache Junction business and its reputation from insects and rodents, get in touch with us today!
Protect Your Apache Junction, AZ Property From Termites
Protect your Apache Junction property from wood-eating termites by partnering with the area's termite professionals at Schendel Pest Services. Inside homes and other buildings termites work 24 hours a day, 7 days a week, throughout the entire year, feeding on, tunneling through, and damaging wood. At Schendel Pest Services we can protect properties from termites in 5 easy S.T.E.P's.
Our S.T.E.P. program includes:
A thorough professional inspection.
Effective termite treatments.
The installation of the Sentricon® System with Always Active™.
The annual monitoring of all Sentricon® with Always Active™ bait stations.
Our Guarantee, which covers the repair costs of any new termite damage occurring 90 days or more after the initial treatment.
To learn more about protecting your Apache Junction home or property from termites, reach out to us and speak with one of our helpful professionals!