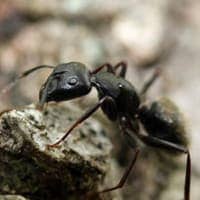 Calls About Ants In Topeka Increasing
6/3/2015
Are you surprised? It happens every year about this time. Ants get it into their heads that pumping out a million babies and climbing all through our yards and all over our houses is a good idea. Well, it isn't, ants! Cut it out!
Are you finding them in your kitchen, pantry or other living spaces? Do they bite your Topeka feet as you're walking through your Topeka lawn? Tell those little invading pests, "Ain't nobody got time for that, ants!" and give your Topeka ant control experts at Schendel Pest Services a call. Why Schendel? Here are just a few of the many reasons homeowners choose Schendel, and then keep coming back year after year.
PestZero. There is no mystery in this name. When you get Schendel to beat those ants into submission, you know your ant problem is going to be gone, because Schendel promises zero target pests or they come back and beat them down again for free! If you've ever dealt with ants, you know this is good news. Ants are ever encroaching and difficult to stamp out. When you spend your hard-earned money on ant control, the last thing you want is new ant mounds showing up. With the PestZero Guarantee, you don't have to worry.

Fast Free Quotes. That's right. You don't have to stand on your front lawn like you're at an auction, hoping you'll end up at a cost you're able to afford. Schendel has standardized pricing based on the square footage of a home. We won't send a salesmen to your door with a list of "problems" that will require you to pay more. Plus, the quote is free. You don't have to pay for an inspection before you know how much service is going to cost.

Safety. When Schendel treats your ant problem you know we will use the least amount of EPA approved material as possible. Their procedures are designed to take the safety of your pets, children and the environment, into consideration.

Experience. Schendel has been fighting pests since 1947. Do you know how long that is? It's crazy! You don't stick around as a business that long without learning some things. That's why you can count on Schendel to give you the best service at the best price.
Get in front of the ball. As calls for ant control in Topeka increase that means ant infestations in Topeka are on the increase. Protect your home "before" ants grow their numbers enough to make your Topeka life miserable. Did I mention they service Topeka?