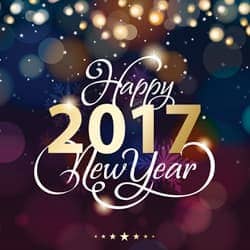 Make 2017 A Pest-Free Year
12/30/2016
As 2016 draws to a close, people all over the country are planning their New Year's resolutions. Whether it is a promise to eat less, do more, find a new job, or concentrate more on one's family, thousands of promises will be made by January 1st. Most of those promises will prove to be too hard to keep for more than a few weeks. New Year's resolutions can be a real let down by the middle of the month. There is one resolution, however, that can be easy to keep because it protects something very precious, your home.
Protecting your home from pests is as necessary as any of the maintenance issues that homeowners take care of without even thinking twice, like fixing a broken step or replacing a gutter. Pests like cockroaches and mice do not take holidays off. They can be active in a home every day of the year. You are not likely to realize that you even have a problem until the infestation is severe. Several of the most common type of pests that can cause damage to your home and/or compromise the health and safety of your family living there include mice, rats, cockroaches, ticks, termites, carpenter ants, and more. This year-round threat requires year-round protection which is why Schendel Pest Services offers our year-round Premium Care program.
With Premium Care protection, any current pests inhabiting your home will be eliminated and any foraging pests in the future will be stopped in their tracks before they can establish themselves in your home. After an initial inspection and service, our highly trained specialists, who have access to the latest technologies and protocols, will work with you to establish a quarterly routine to apply external materials that are designed to get rid of various kinds of common household pests. They will also identify access points and areas that are drawing pests to your home and discuss the ways to eliminate those in order to keep pests from returning.
Make the most of 2017 by calling the industry-leading experts here at Schendel Pest Services today for your free estimate and initial inspection. One of our professional technicians will go over the Premium Care plan as well as our Premium Care Plus plan, which includes protection from termites, to discover which plan will be right for you and your home.
Go ahead! Make your resolution this year, and make it one that you can keep – a pest-free 2017 with help from the trusted professionals here at Schendel Pest Services.
From all of us here at Schendel Pest Services, we hope that you and your family have a safe and wonderful New Year.