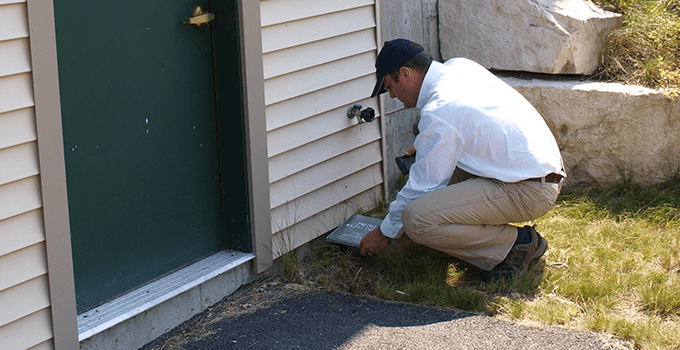 Why Choose Schendel For Your Business
4/26/2018
Here at Schendel Pest Services we know that in business your reputation is everything. We also know that everything from the appearance of your facility to the quality of your product to publicity (negative or positive) work together to form that reputation. It is also a known fact that it takes a long time to build a reputation, but it can be irreparably damaged with just one well-placed hit. Protecting your product line and your reputation are paramount in keeping your good name and maintaining that ever-important bottom line.
Pest issues are one way that your reputation can be tainted. It doesn't take much for word to spread that you've had issues with pests such as cockroaches, termites, bed bugs, grain beetles and the like to get around; and the last thing you need are added third party inspections to add to your expenses and your stress. If you live in our service areas of Kansas, Oklahoma, Missouri, Arkansas, Texas, or Arizona, you can trust Schendel Pest Services for commercial pest control; and here's why.
We have been successfully protecting commercial properties since 1947 and offer affordable services to eliminate pests in a variety of industries throughout our service area. We have experience in treating places such as:
apartments

condo's

educational institutes

food manufacturing plants

restaurants

warehouses

hospitals

healthcare facilities

retail spaces, and more!
Here at Schendel, we utilize both preventative and corrective pest control measures. A big part of this is accomplished by implementing our Integrated Pest Management protocols which include routine inspections, quality audits, treatment protocols, and a fully documented log book on-site for your convenience. We offer on-site training for your employees in identification, biology, and behavior of pests, inspection and sanitation on IPM programs and GMP's and pest control training for warehouses, food processing facilities, and related industries. We can also help you with LEED certification by earning LEED credits for following our IPM principles, and our pest control programs are total quality assured.
Other commercial services that we offer include organic pest management programs for eco-friendly options and vegetation control to eliminate unacceptable vegetation growth that can act as harborage for unwanted pests. 
If you are struggling with unwanted pests in your commercial setting, contact us today for your free quote. Don't trust your business to anything less than the best, and for pest control, that means Schendel Pest Services.