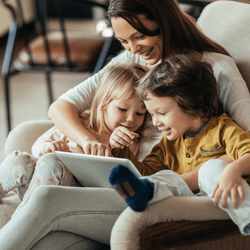 Why Do It Yourself Pest Control Often Fails
6/30/2017
When you see pests in your home – ranging from ants and cockroaches to mice – we know you just want to get the uninvited guests out of your home as quickly as possible. If you're like many homeowners, you probably jump right in the car and head to the hardware store for a do-it-yourself pest control method. Unfortunately, for most pests, DIY methods often fail.
Problems with Do It Yourself Pest Control
There are many things that can go wrong when you attempt to get rid of pests yourself. Sometimes, placing baits and traps in your home hoping to eliminate pests will actually bring more of those pests into your home. These traps may also send surviving pests to other parts of your home, helping to spread your pest infestation throughout the house.
While many homeowners turn to DIY pest control methods in an effort to save money, it can actually end up costing you more than if you just called a professional pest control service in the first place. When the first DIY pest control method doesn't bring lasting results, many homeowners will try another method, and then another, in an endless cycle of DIY attempts all culminating in the same failing results – until, finally, they call a professional pest control company.
When you try to eliminate pests yourself, you may overuse insecticides or place mouse traps in areas where children could accidentally access them. Pest control technicians are trained to use the right amount of insecticides or to place traps in areas inaccessible to children.
Another reason do-it-yourself pest control methods fail is they only treat the immediate problem and do not identify the source of infestation. If you're treating ants, for example, you may use bait traps to kill the ants you see, but since you haven't identified how they're getting into your home – new ants are bound to return.
Rely on Licensed Professionals for Pest Control
Instead of wasting money on multiple methods of pest control, rely on licensed professionals from Schendel Pest Services for the knowledge and experience needed to eliminate any infestation while preventing future pests from entering your home. Working with professionals also offers the opportunity for year-round pest control solutions. Schendel Pest Services offers 365 days of protection with our Premium Care Home Pest Control solution and guarantees you'll live in a pest-free home for an entire year. We protect your home from ants, spiders, mice, rats, cockroaches, fleas, crickets, and more with interior and exterior treatments and quarterly service visits. If you get our Premium Care program and see pests in between scheduled services, simply give us a call and we'll re-treat at no additional charge.