Professional Pest Control For Buckeye Homes & Businesses
Located in Maricopa County, Arizona is the beautiful city of Buckeye. Buckeye is a fast-growing city, providing its resident's with plentiful housing options and diverse business opportunities. To protect your home or business from the pests that also live in Buckeye, put your trust in the hands of the Midwest pest control experts at Schendel Pest Services. At Schendel, we offer a variety of pest control services, home pest control, commercial pest control, bed bug control, termite control, mosquito control, and more, to stop pests from making your Buckeye property into their new home. To learn more about protecting your residential or commercial property from common Arizona pests, get in touch with Schendel Pest Services today!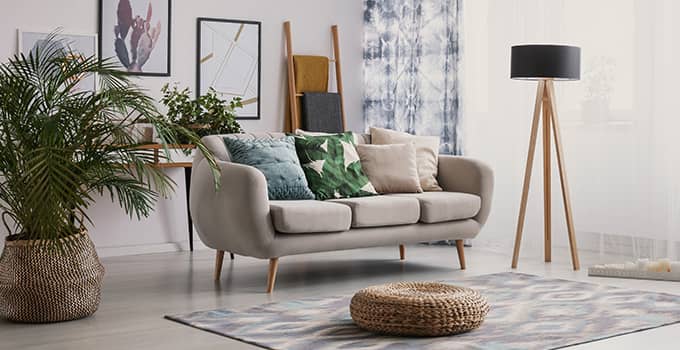 Residential Pest Control In Buckeye, AZ
Protect your Buckeye, AZ home from pests throughout the entire year by implementing one of our highly effective residential pest control programs. Through our Premium Care programs, we eliminate current pests in your home and prevent their return.
The Premium Care program – This program provides an in-depth initial interior and exterior service performed by one of our trained professionals. The initial service is followed-up by quarterly pest control visits for continuous protection for your home against insects, rodents, and more. This program guarantees that for 365 days your home will be a pest-free zone with our PestZero Guarantee. If additional pest treatments are needed between services, they are completed at no additional charge.
Premium Care Plus program – This program provides all the benefits of our Premium Care program PLUS the added benefit of termite protection through termite monitoring and an annual termite inspection.
In addition to our Premium Care programs, we have our Home Seal and Scorpion Guard programs to help stop pests from gaining access into your Buckeye home. Our professionals come to your home and seal up all cracks and crevices found in its exterior, helping to prevent pests from entering to cause damage and dangers. Reach out to us today to request your free inspection.
How To Avoid Bed Bugs In Buckeye, AZ
Avoiding bed bugs is a tricky task because they can be found living anywhere where people are and can live for many months without a blood meal. To help you avoid coming into contact with bed bugs, the professionals at Schendel Pest Services suggest the following tips:
Always keep personal belongings up off the floor of a public place.
Never bring luggage and other personal belongings into a hotel room before you inspect it for signs of bed bugs.
Never purchase used furniture, mattresses, or box springs for your home.
When washing laundry at a laundromat, remove laundry from the dryer and immediately place it into your laundry bag, folding the items at home.
After having overnight guests in your home, wash and dry all bedding on a high-heat cycle and vacuum the room thoroughly.
At Schendel Pest Services, we have decades of experience eliminating bed bug infestations and we follow the National Pest Management Association's Best Management Practices for Bed Bugs (BMPs). Our professionals use modern technology to ensure that your property's bed bug infestation is completely eradicated and that a re-infestation will not occur. To learn more about our industry-leading bed bug solutions, get in touch with us today to speak with our helpful experts.
Commercial Pest Control In Buckeye, AZ
Partnering with Schendel Pest Services to protect your Buckeye business from pests is important for several reasons. Professional pest control services provide peace of mind, protect the health and safety of employees and customers, protect food sources, and help to guard your business' reputation. Professional pest control services also allow you to spend your time doing what you do best, run your business. At Schendel Pest Services, our commercial pest control services have been developed by, and are overseen by, our staff entomologists, making sure the services you are receiving are always up-to-date. We provide solutions to commercial pest problems that are specific to businesses and their unique industries through our Total Quality Assured program. To learn more about our Total Quality Assured program, contact us today to speak with one of our pest professionals about customizing a commercial pest control plan to meet your Buckeye business's unique needs.
How Concerned Should Buckeye, AZ Residents Be About Termites?
The truth of the matter is Buckeye homeowners need to be very concerned about termites. Termites have a ravenous appetite and feed 24 hours a day, 7 days a week, throughout the entire year. Termites do not work by themselves, millions of termites live and work together to feed their colony. One termite may not be cause for great concern, but where there is one there are usually thousands. Termites are difficult to detect because they spend their entire lives underground or inside wood that they have invaded. Often, termites have been living in and feeding on structural wood in a home for months or even years before their presence is detected. The best way to relieve your concerns about a termite infestation and to prevent your home from becoming a home to termites is to partner with Schendel Pest Services. Through our S.T.E.P. program (Schendel Termite Elimination & Protection) we provide effective termite prevention and control services to keep wood-eating termites out of Buckeye structures. To learn more about our termite control program, get in touch with the Arizona termite experts at Schendel Pest Services today.