Getting Rid Of Bugs & Rodents In Kansas For 70+ Years
Derby is the largest suburb found in Wichita, Kansas. This area provides everything any person or family needs to live, work, and play. To help keep this family-friendly suburb a safe and healthy place for its residents to reside, the pest control experts at Schendel Pest Services offer comprehensive, eco-friendly, pest control services. Since 1947, we have been providing our customers with the services needed to keep homes and businesses free of pests, which also call Derby home. Get in contact with us today to learn about our many effective residential and commercial pest control services, and start protecting your Derby residential or commercial property from invasive pests!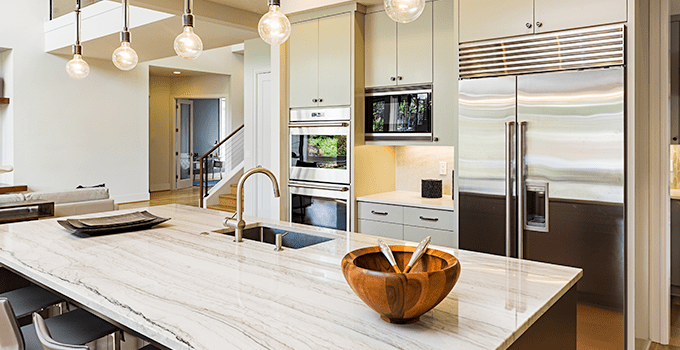 Residential Pest Control In Derby, KS
To protect your Derby home from the many pests that call Kansas home, Schendel Pest Services has developed a variety of residential pest control services to meet the needs of all homeowners.
The Premium Care program: This program provides an in-depth initial interior and exterior service performed by one of our trained professionals. This initial service is followed-up by quarterly pest control visits to offer continuous protection for your home against insects, spiders, rodents, and more.  By implementing the Premium care program, you are guaranteed that, for the next 365 days, your home will be a pest-free zone through our PestZero Guarantee!
Premium Care + Plus program: This program provides all the benefits of our Premium Care program PLUS the added benefit of termite monitoring and an annual termite inspection.
Home Seal and Scorpion Guard service: Through this service, our professionals seal up cracks and crevices found around your home to help prevent dangerous and damaging pests from gaining access into your home.
Request your free inspection today, by giving us a call today!
Leave Wildlife Removal Up To The Professionals In Derby, KS
Raccoons, skunks, and squirrels are all common invaders of Derby homes. They typically enter homes looking for safe shelter, which is close to food sources such as garbage cans, gardens, compost piles and bird feeders. While it may be tempting to try to get rid of these furry critters on your own, we are here to tell you that wildlife removal is something that should be left to the professionals. Wild animals are just that–wild. They have the potential to bite, scratch, and spread disease. Let our professionals remove wild animals from your property in a safe and humane manner. Once our professionals remove the problem from your home, they will investigate to discover entry points, and put into place prevention measure to keep wildlife out. We don't only remove wildlife from homes; we solve the how and the why in order to keep future problems with wildlife from popping up again. To learn more about our wildlife removal services, get in contact with us today.
Commercial Pest Control In Derby, KS
Schendel Pest Services is dedicated to protecting businesses located in Derby from local pests through our modern, industry-leading commercial pest control services. Don't let your business' reputation be damaged by pests. Partner with us to remove current invaders and keep future pests from being able to gain access to your facility. Our commercial pest control services have been developed by, and are overseen by, our staff entomologists, ensuring that our services will exceed your expectations. We provide commercial services, which are specific to businesses and their specific industries, through our Total Quality Assured program. In addition to our Total Quality Assured program, we offer the following targeted commercial services to protect your commercial facility from specific pests:
Bed bug services
Termite control
Organic pest management
Learn How To Avoid Bed Bugs In Derby, KS
Knowing what bed bugs look like and what their signs are, keeping belongings up off of the ground, inspecting your surroundings in public places, inspecting your hotel room before bringing luggage in, regularly vacuuming your home, and not purchasing used mattresses, box springs, and furniture for your home, are all great ways to help avoid bed bugs. However, despite your best effort to avoid these creatures, sometimes they find their way in any way. They are very good at hitchhiking into properties, unnoticed. If at any time you discover what you think are bed bugs inside your home, it is important to immediately contact the bed bug control experts at Schendel Pest Services. We take pride in specializing in the detection and extermination of bed bugs. We offer affordable and effective solutions to highly invasive bed bugs through our industry-leading bed bug treatment options. To learn more about bed bugs, and treating a bed bug infestation with the help of the bed bug control experts at Schendel Pest Service, get in touch with us today!