Professional Solutions For Whatever Pests Are Bugging You In Pittsburg, MO
Pittsburg, a community in Missouri, is an inviting place to live, work, and play. Its diverse residents, beautiful outdoor spaces, and great residential neighborhoods are why so many people have decided to choose Pittsburg to call home. Unfortunately, it is not just people that call this Missouri city home, insects and rodents do as well. To protect the people and structures in Pittsburgh from being invaded by pests, the pest professionals at Schendel Pest Services offer affordable, modern, and effective pest control services. Since 1947 we have been providing the quality services needed to keep pests out of homes and businesses. To learn more about all our full-service pest management options, get in touch with us today.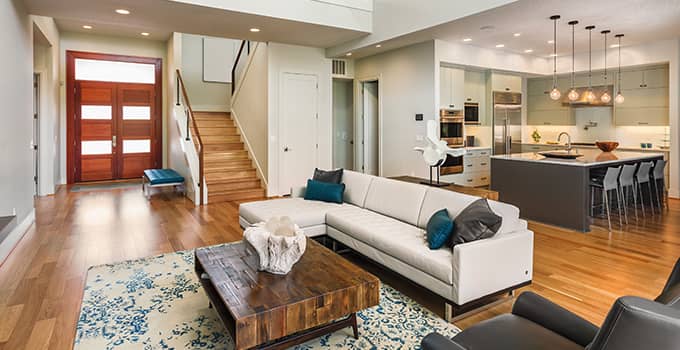 Residential Pest Control In Pittsburg, MO
Partner with Schendel Pest Services and guarantee that your Pittsburg home will be pest-free for the entire year! Through our Premium Care program, we offer a full 365 days of protection against common household-invading pests. Using the most modern and effective products, our Premium Care program will eliminate pest problems that you currently have and stop new pests from invading. This program includes:
An initial interior and exterior service
Quarterly service visits
Cobweb and stinging insect removal from accessible areas
Our PestZero Guarantee
For a bit more protection for your home, we also offer our Premium Care + Plus program which, in addition to protecting your home from common household pests, offers termite monitoring and an annual termite inspection, protecting your home from wood-eating termites. In addition to our two year-round Premium Care programs, we can help to protect your home from pest invaders through our Home Seal and Scorpion Guard service. The Home Seal and Scorpion Guard service allows our professionals to seal up cracMO and crevices found around your home, keeping pests out. To learn more or request an inspection for your home, contact Schendel Pest Services today.
Why You Should Call Wildlife Professionals In Pittsburg, MO
Wildlife removal is something that should be left up to the professionals. You may think that the cute fluffy squirrel living in your attic isn't going to put up a fight, but we are here to tell you without a doubt it will! Wild animals, even fluffy squirrels, have the potential to bite, scratch, spread disease, and be very difficult to eliminate from homes. Let our professionals take the stress of removing wild animals from your property or home off of your shoulders! Our experienced professionals have the ability to remove wild animals from your property in a very safe and humane manner. Once the wildlife infestation has been removed, our professionals investigate to discover the source of the problem and put into place prevention measures to keep wildlife from returning to the scene of the crime. To learn more about our wildlife removal service's ability to get rid of squirrels, raccoons, skunMO, bats, and more, contact us today.
Commercial Pest Control In Pittsburg, MO
At Schendel Pest Services, we offer guaranteed services to Pittsburg, Missouri area business owners. Our dedicated professionals understand how important maintaining a pest-free facility is to the reputation of your business. All of our commercial pest control programs have been developed with, and are overseen by, our experienced staff entomologists, and are customized to fit your business and unique industry needs. Our Total Quality Assured program provides pest control treatments that meet all regulatory requirements and exceed your expectations. Other services that Schendel Pest Service offers to protect Pittsburgh area commercial businesses from pests include: pest bird control, bed bug services, termite control, fumigation, mole solutions, vegetation control, organic pest management, and LEED certification. Reach out to us today to learn more about our commercial pest control solutions or to request an inspection for your Pittsburg commercial facility.
Protect Your Pittsburg, MO Property From Termites
Protect your Pittsburg property from termites with the help of professional termite control services performed by the highly trained and experienced professionals at Schendel Pest Services. Fifty percent of homes in our area will be infested by termites; don't become part of that number. Protect your home from wood-eating termites with our help. We provide advanced termite treatments and targeted applications to completely eliminate termites and prevent future termite infestations through our S.T.E.P. program (Schendel Termite Elimination & Protection). S.T.E.P. includes the following services:
A thorough professional inspection of your home or business.
Effective termite treatments to stop termites from damaging your property immediately.
The installation of the Trelona® Advanced Termite Baiting System to eliminate termite colonies.
The annual monitoring of the Trelona® bait stations that are located on your property.
To learn more about protecting your Pittsburg, MO home from termites, reach out to us today!