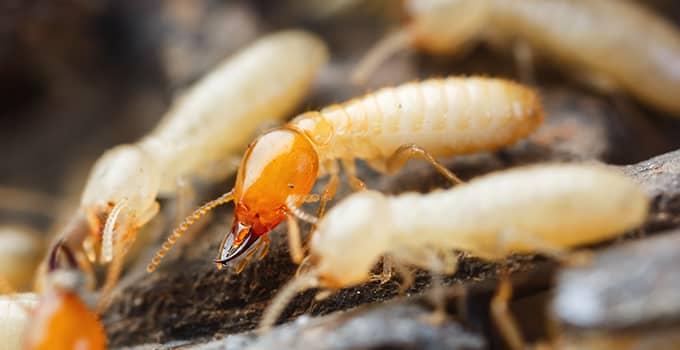 The Many Benefits Of A Professional Termite Inspection
1/11/2019
Of all the pests in the US, you'd be hard pressed to find one as destructive as the termite. Although they are small, termites cost U.S. home and business owners over $5 billion every year. If you'd like to avoid that fate, read on to learn the many benefits of a professional termite inspection.
Benefit One: A termite inspection works any time of year
You may think that a termite inspection in the dead of winter would be unfruitful. However, although there are some pests that hibernate, termites are not one of them. They will remain active year round in the southwest, especially if they're in the climate-controlled environment of a home.
Benefit Two: A professional set of eyes
As a homeowner, you can look for signs of termites on your own. In fact, we offer many helpful articles that explain just what to look for. But, even when homeowners are on the lookout, termites often go months or years completely undetected. They rarely come out in the open which makes them very hard to spot.
Even if you've researched what to look for, it can be easy for the untrained eye to miss the subtle signs of a termite infestation. That's where a professional termite inspection comes in.
Pest management professionals, like the ones at Schendel Pest Services, are not only specially trained, but we also have the real-world experience needed to spot the signs of a termite infestation that someone else might miss.
Benefit Three: Stopping other pests
When a pest management professional is conducting a termite inspection, they'll also be on the lookout for signs of other pests as well as potential conditions for future pest infestations. Our goal is to keep your home free of any pest that can cause damage or disease, or be a nuisance.
Benefit Four: Pest control options to fit your needs
If your Schendel Pest Services technician uncovers a termite infestation or any other pest problem, we can provide you with the services necessary to eliminate those problems.
Our termite control service provides a thorough inspection, baiting, and elimination of the termite colonies, ongoing monitoring and protection, and our termite guarantee.
We also offer year-round Premium Care pest control programs that provide a comprehensive seven-step plan to keep your home protected against the most common household pests.
Benefit Five: Peace of mind
Whether we find termites in your home or not, you will sleep better knowing your home is secure. Take the peace of mind Schendel offers and schedule your professional termite inspection today.